Earth Class Mail recipient folders are great for keeping important pieces of mail in one place. We've made it easier to manage physical mail like email by adding five default account folders: Inbox, Archive, All Mail, Trash, and Pending.
You can also create custom folders for organizing mail items according to your specific workflow. This article will guide you through:
Creating, renaming and deleting folders

Moving single and multiple mail items into folders

Moving mail out of folders
Creating Folders
1. Click "Create a folder" to create a new folder for yourself or any recipient you have access to.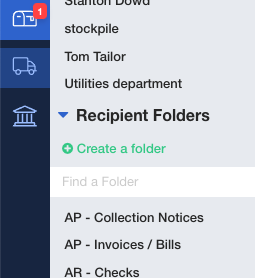 2. Select a Recipient, name the folder, and click Save. Only users with access to that recipient's mail will be able to view and manage mail items in the folder.

3. The new folder will appear under the Folders section.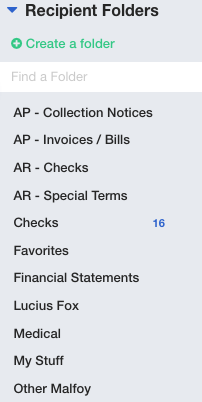 Hovering over the folder's name brings its menu into view. Click the┇to Rename or Delete the folder from your Inbox.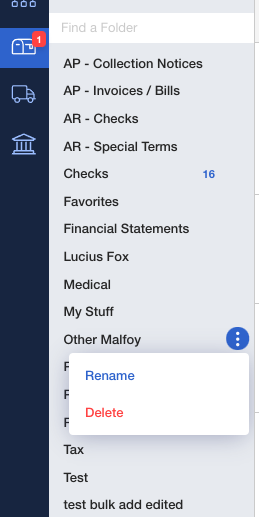 Moving Mail to a Folder
1. Click to preview the mail item you want to move, hover your pointer over "Move to," and select "Other". Only folders that match the mail item's recipient will be displayed. Select the folder you wish to move the item to and click "Save".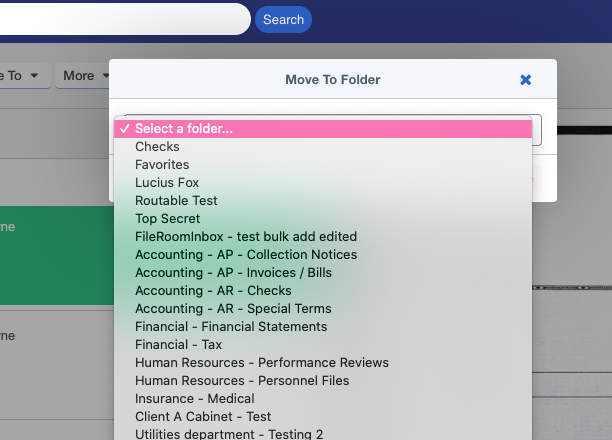 A message will appear stating the mail item has been moved.
Related