Filtering the mail in your inbox is one of the best ways to quickly find specific pieces of mail. Selecting recipient names and tags allows you to control which mail items are displayed in your mailbox so you don't have to scroll through all of your mail items to find what you're looking for.
Filtering Mail with Recipients and Tags
1. Select a recipient name and/or tag to filter which mail items appear in your mailbox. Only one recipient name can be selected at a time, but you're free to select as many tags as you'd like.
When a recipient name is selected, only mail that's addressed to that recipient will be shown in the inbox. You can further refine your search of that recipient's mail by selecting tags. You may also filter your mailbox only using tags. 
To learn how to set up recipients, click here. To learn about creating and applying custom tags, click here.
2. To return to a full view of your inbox, simply click the "x"s next to the selected criteria at the top of your inbox, or press the red "Clear Filters" button found in the top right corner of your interface.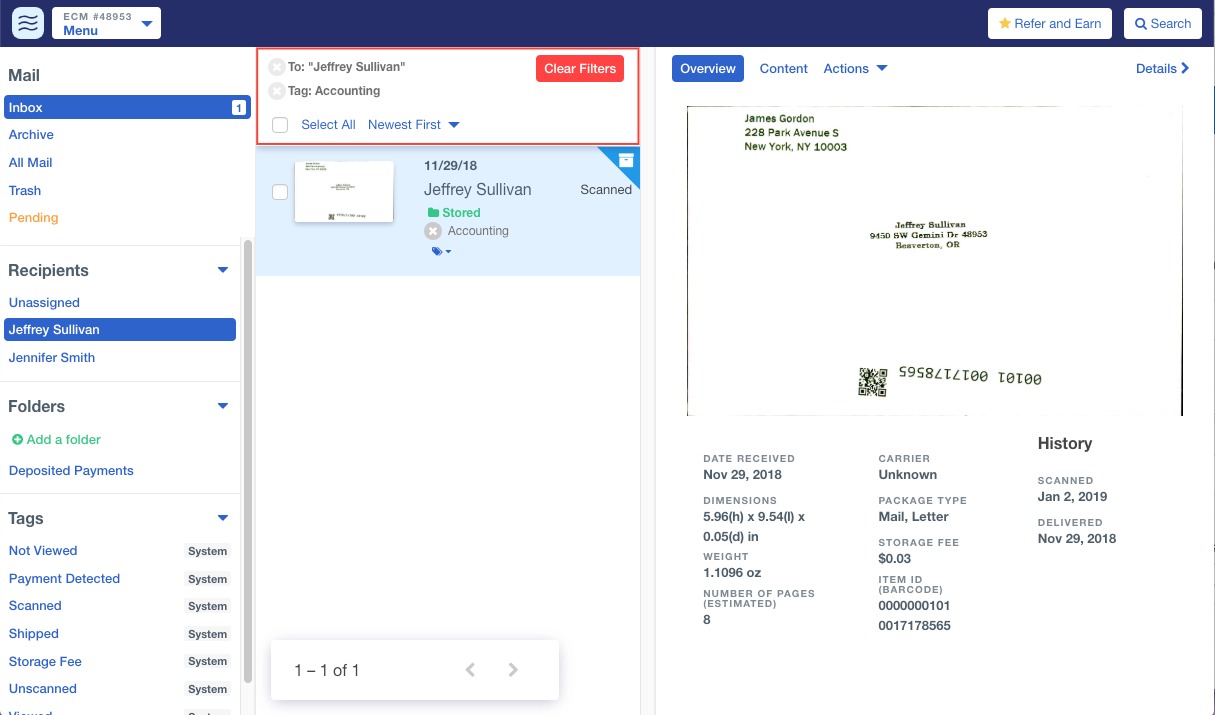 Related