Adding co-workers, colleagues, and family members as Users on your account truly creates the feel and usability of a virtual mailroom. By controlling User access, you ensure that the right people always have access to the mail they need. 
Adding New Users
1. When logged into your account, click Menu > Settings > Manage Users.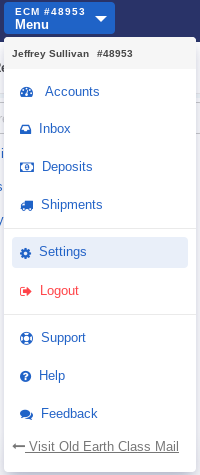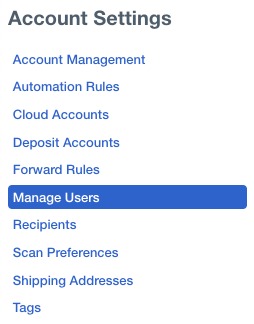 2. From the Manage Users window > Select "Create New User."
3. Fill out the information in the space provided. Under role, choose to give the User either "Admin" or "Recipient" access.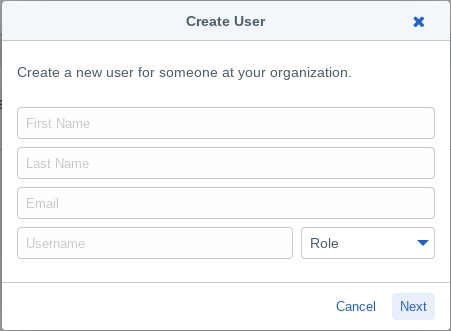 Administrative access allows the user to access mail for all of the account's recipients, as well as make billing and user changes on the account.

Recipient access limits which mail the user will be able to view. An administrator will have to assign the user access to specific account recipients in order to see mail in the inbox. It does not allow users to make account-wide changes to billing or users.
When creating a new User with recipient access, you'll be prompted to select which recipients the User may access.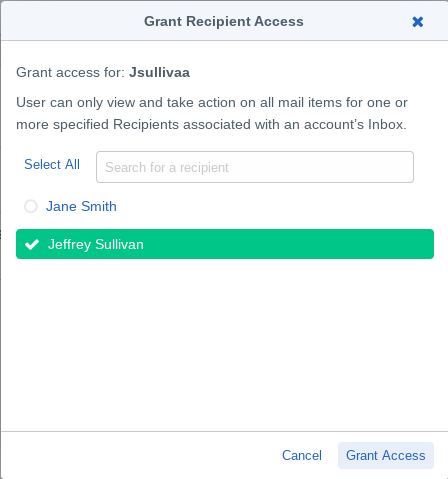 Once you've filled in all the information, click "Grant Access." We'll send the new User a "Welcome to Earth Class Mail" email that includes their Username and a temporary password to log in with.
Managing Users with Recipient Access
There are two options for managing users with recipient access. You can add or remove recipients or make the user an administrator.
After creating the User, you can add or remove recipients at any time by clicking the link that includes a number and "Recipient."

You may choose to upgrade the User to Admin access.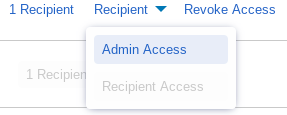 Revoking Access
You can revoke any User's access to recipients by clicking the "Revoke Access" button.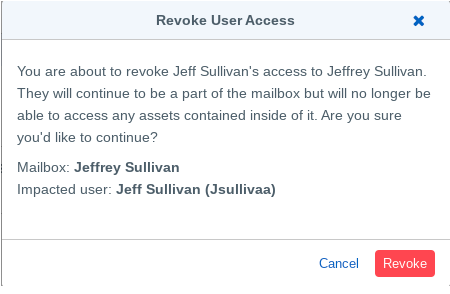 Adding Existing Earth Class Mail Users
Administrators may also add existing Earth Class Mail Users.
1. Click Add Existing User in the Managing Users window.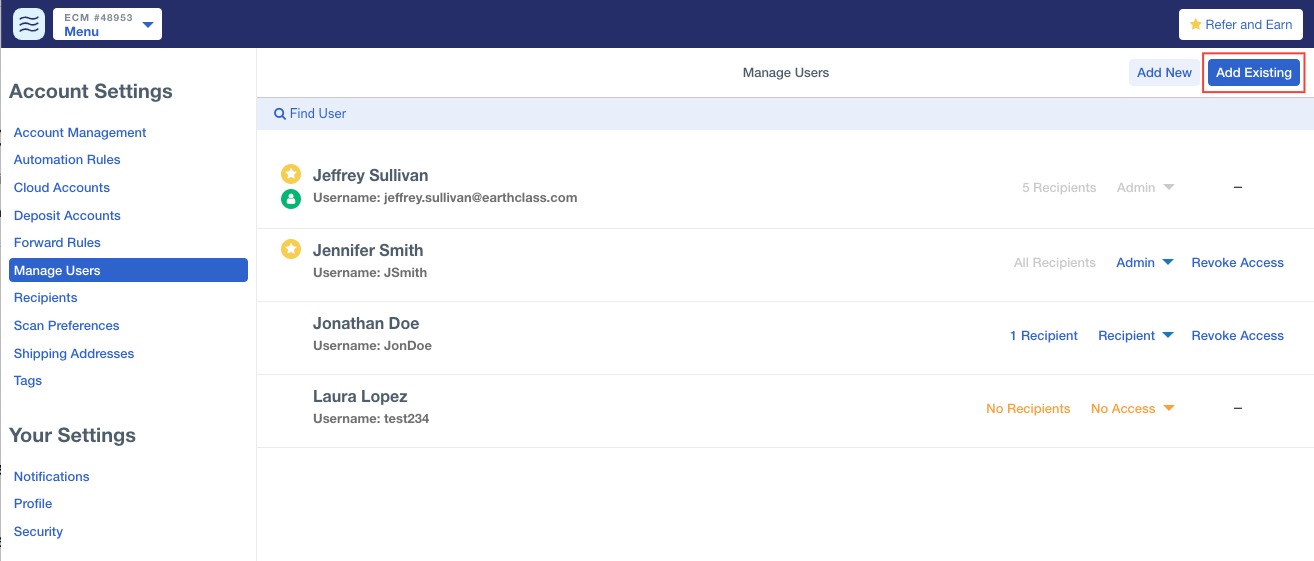 2. Type the User's existing Username into the space provided.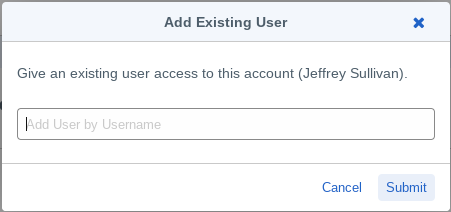 3. The User will be added to your account with recipient access.
Is Your New User Going to Receive Mail in the Account?
If you would like your new user to receive mail in your virtual mailbox, make them a mailbox Recipient. To learn about creating mailbox Recipients, click here.