We know you want to keep a clean inbox while also holding onto important scans of your mail. That's why we've created the Archive folder!
When you "Archive" a piece of mail, we remove the digital copy from your Inbox so that it only appears with other archived mail items. Simply select the "Archived" folder to see all of your archived mail items. To learn more about filtering your Inbox with folders, click here.
Archiving an item in your Inbox does not destroy its physical copy, or permanently remove the digital copy from your Inbox.
If you archive an item that still has its physical copy, the mail item will still incur storage fees after 30 days. We recommend either recycling, shredding or shipping physical paper copies of archived items to avoid unintended storage fees.
Archiving a Piece of Mail
1. Click on the mail item > click the "Move To" button in the action menu > select "Archive."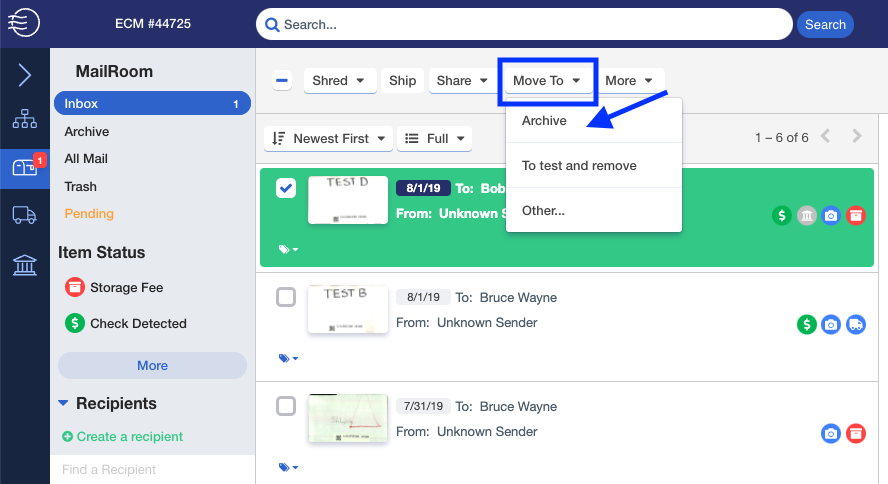 2. The item will no longer appear in your mailbox and will only appear under the "Archive" folder.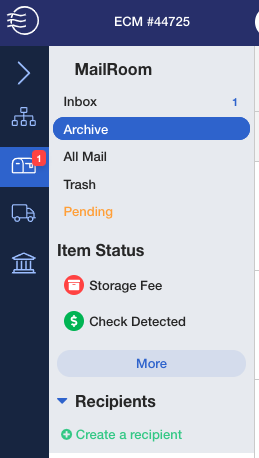 Note that you may remove a mail item from the Archive folder by clicking on the mail item > clicking the "Move To" button > select "Inbox."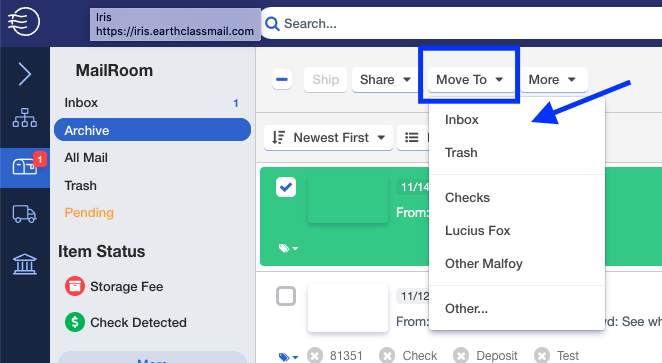 The item will reappear in your inbox.
Related Articles