The first step in recording payments to QuickBooks is integrating your account with Earth Class Mail. In this article, we'll guide you through the process of connecting your accounts in order to seamlessly record payments directly from your Inbox.
Integrating QuickBooks & Earth Class Mail
1. Click Settings > Cloud Accounts.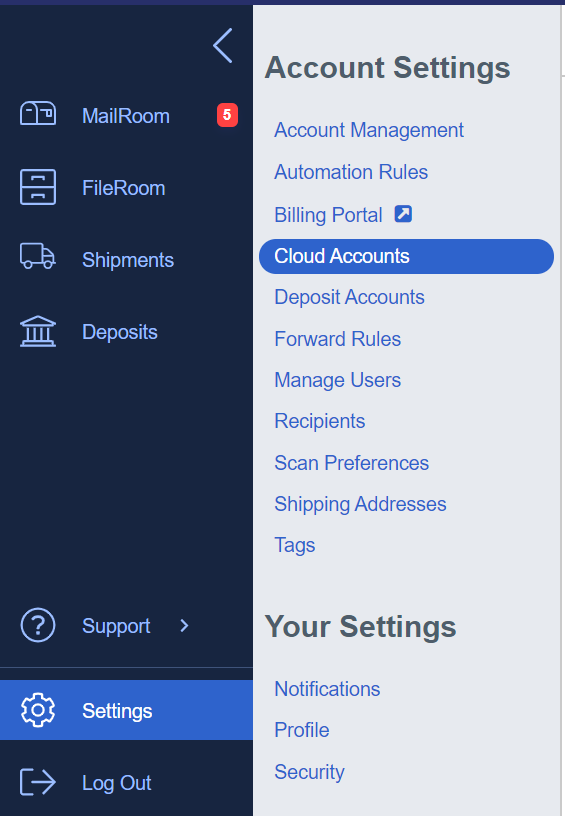 2. Click on the "Connect to QuickBooks" icon to begin connecting your accounts.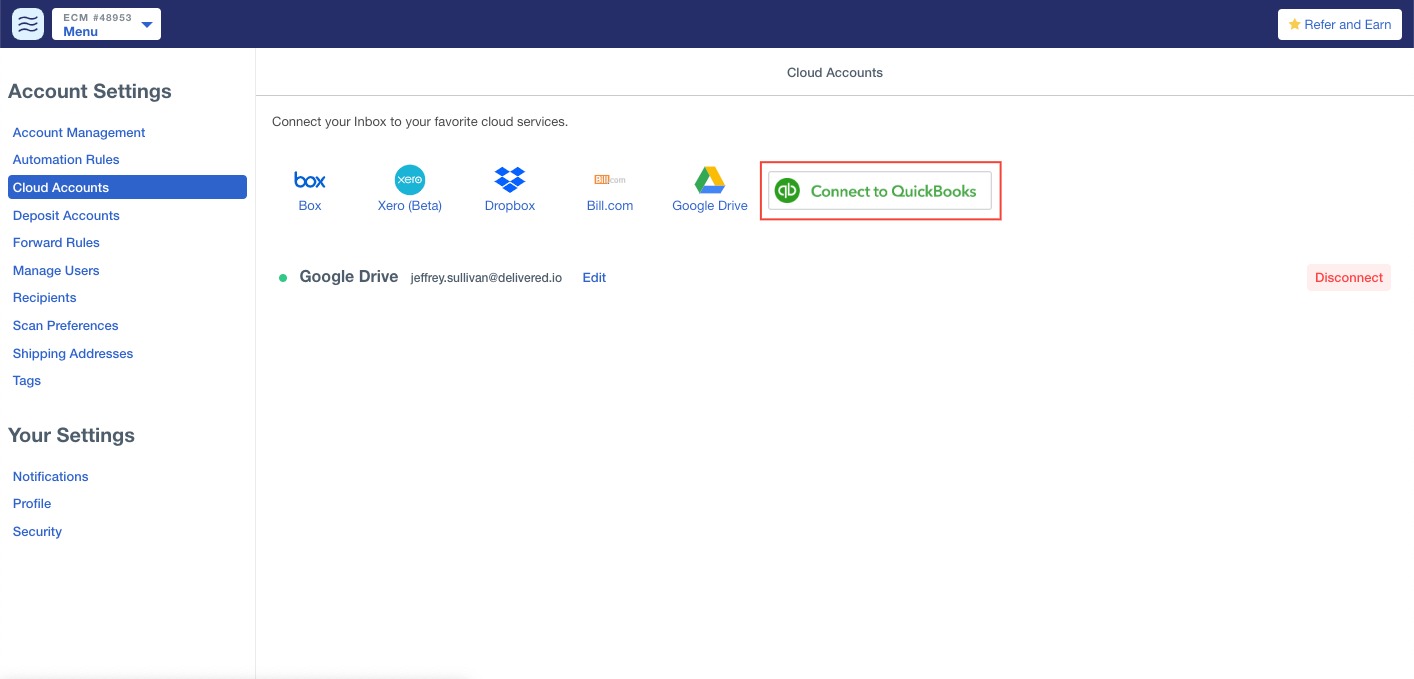 3. Enter your QuickBooks login credentials, and hit Sign In. It's possible for this step to be bypassed if your credentials are saved through your internet browser. In that case, you will be taken directly to step 4.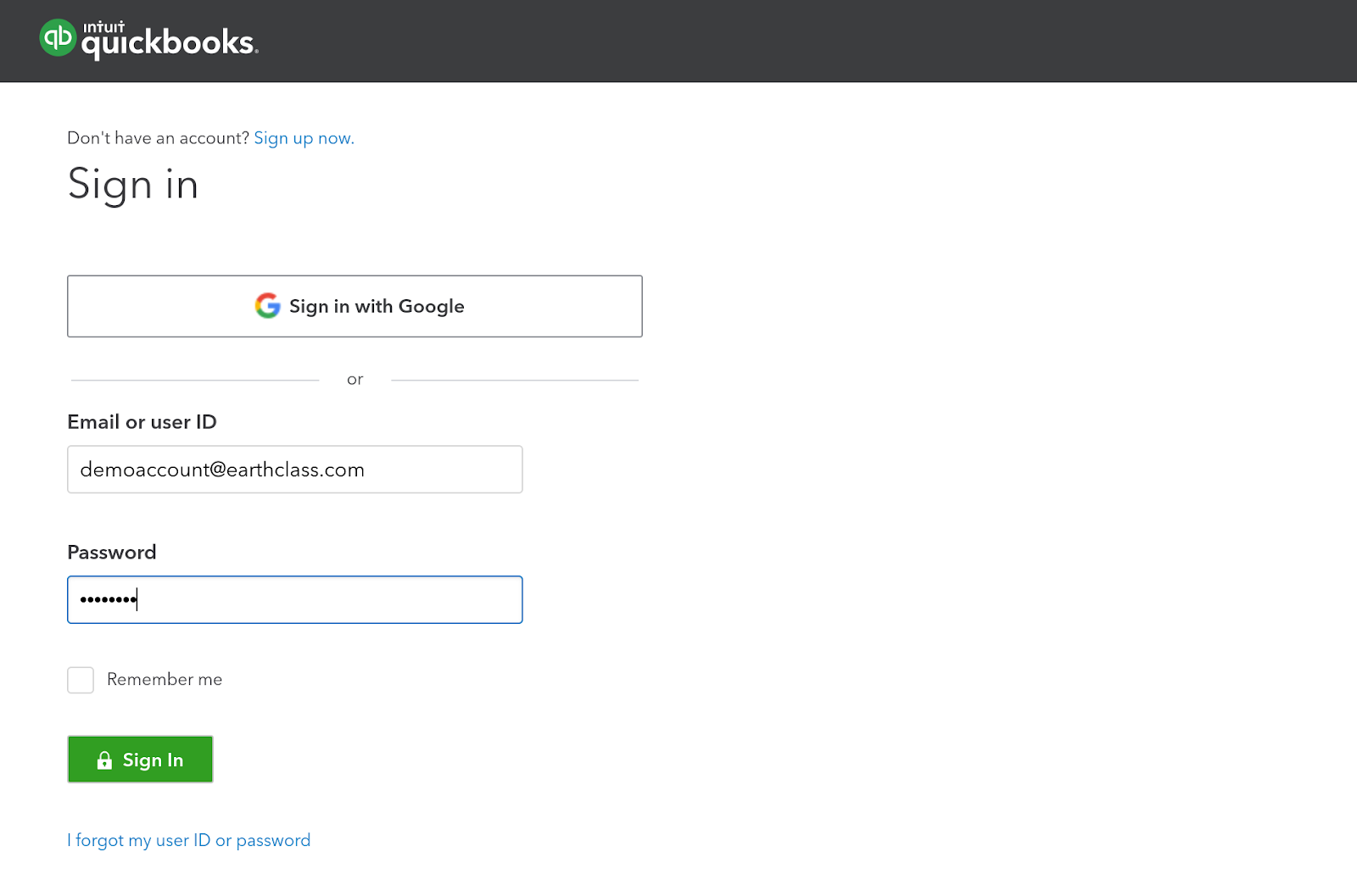 4. After entering your credentials, click "Connect" to authorize connecting the accounts.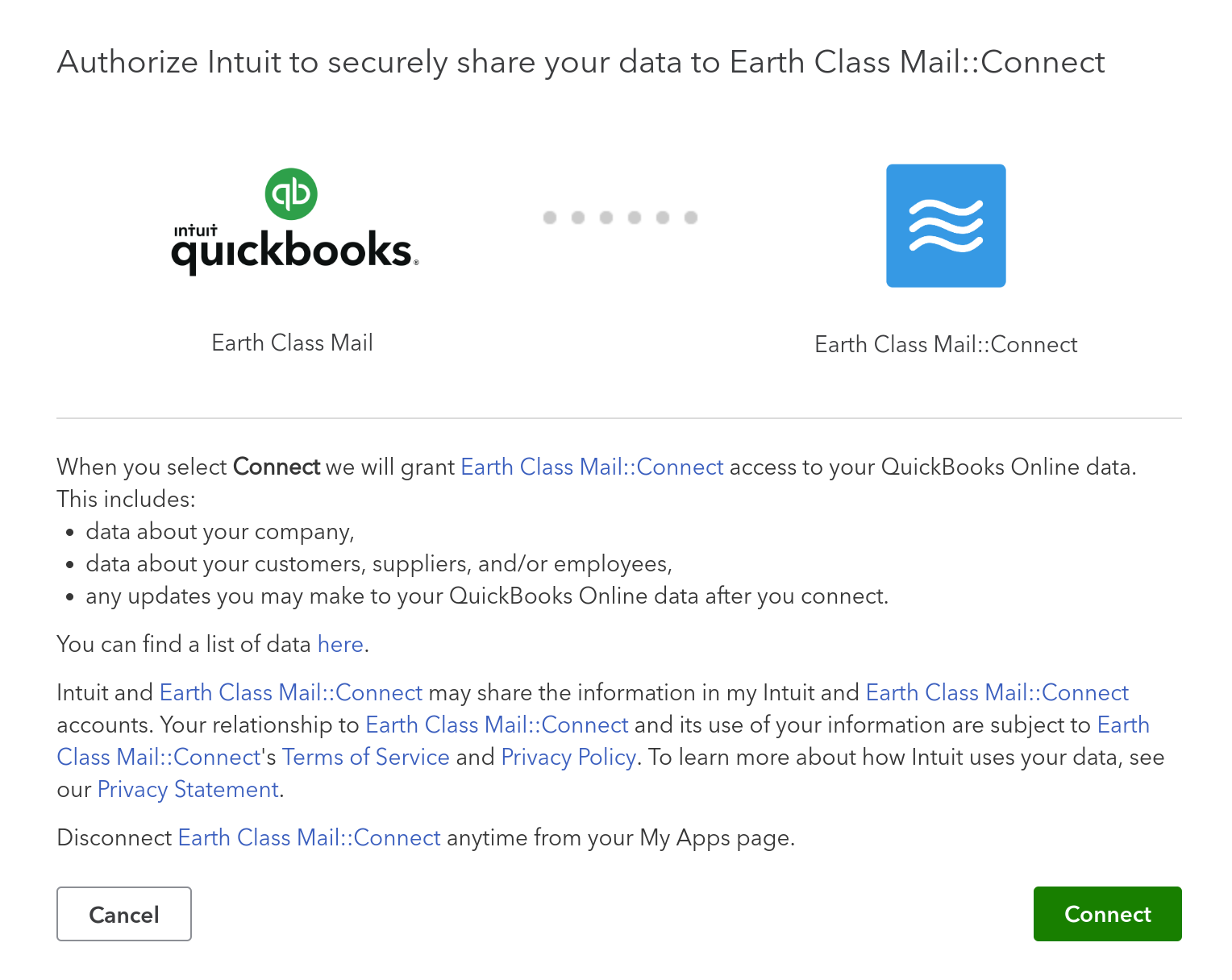 5. A message will appear stating "Cloud account connected!"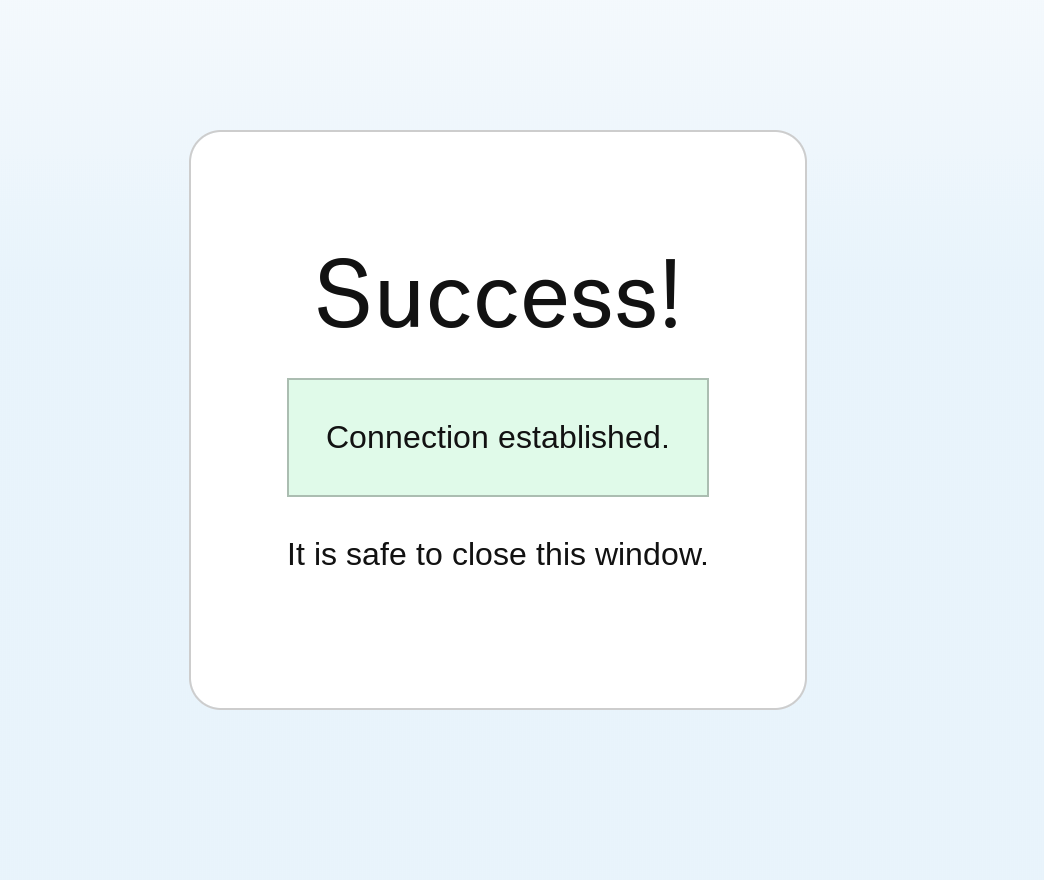 Your integration will now be shown under cloud accounts. You can edit or disconnect the integration at any time.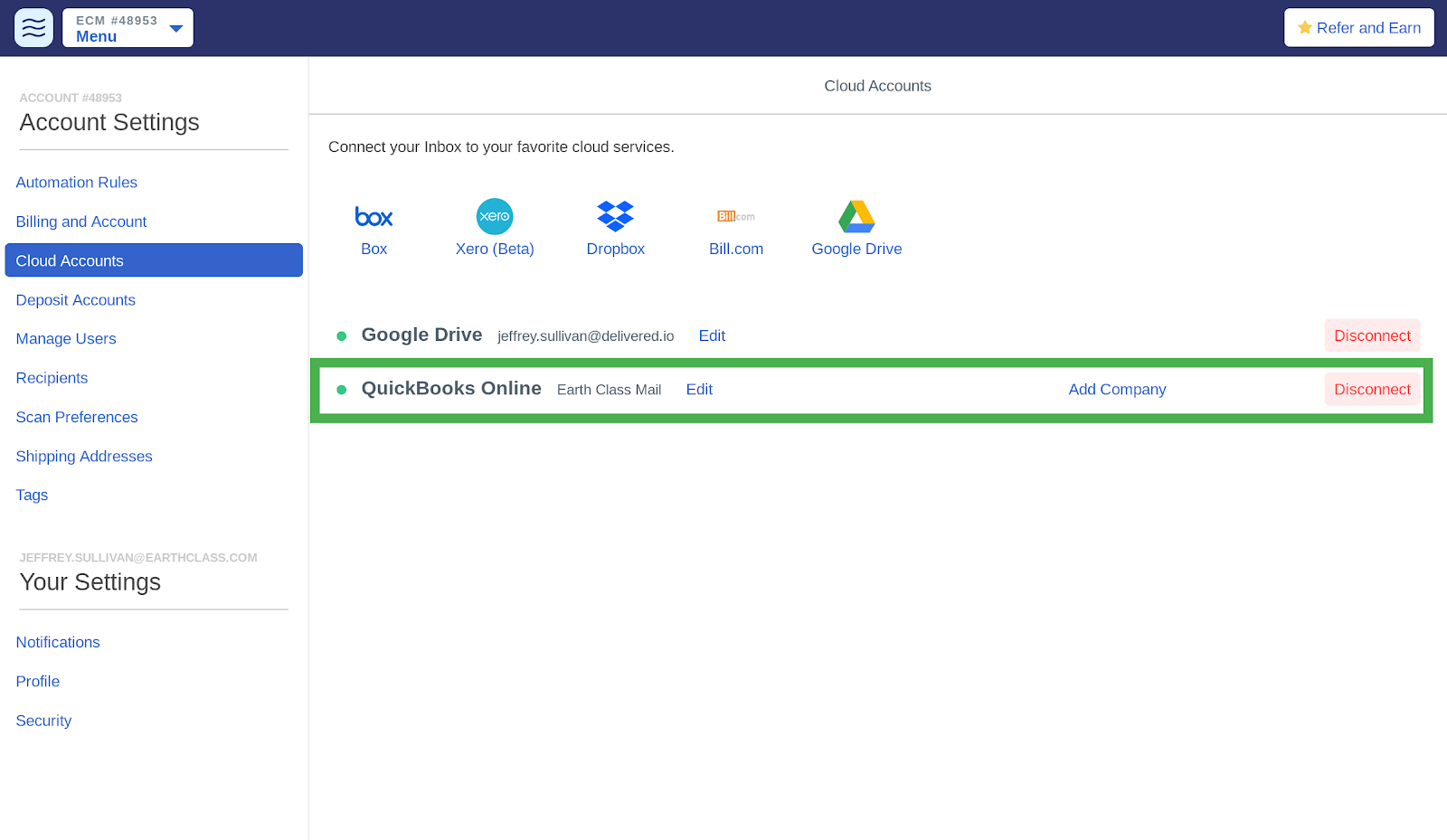 Congratulations! You're integrated with QuickBooks. Learn about recording a payment to QuickBooks.