Earth Class Mail partners with some of your favorite third-party cloud storage devices. This article will guide you through connecting your Earth Class Mail account to Google Drive.
Set Up Your Google Drive integration
From your Dashboard page click "Settings"
You'll be directed to your Account Settings page. Click "Integrations"
This page shows you all of your integrated cloud accounts. For this article, we'll show you how to link your Earth Class Mail inbox to Google Drive.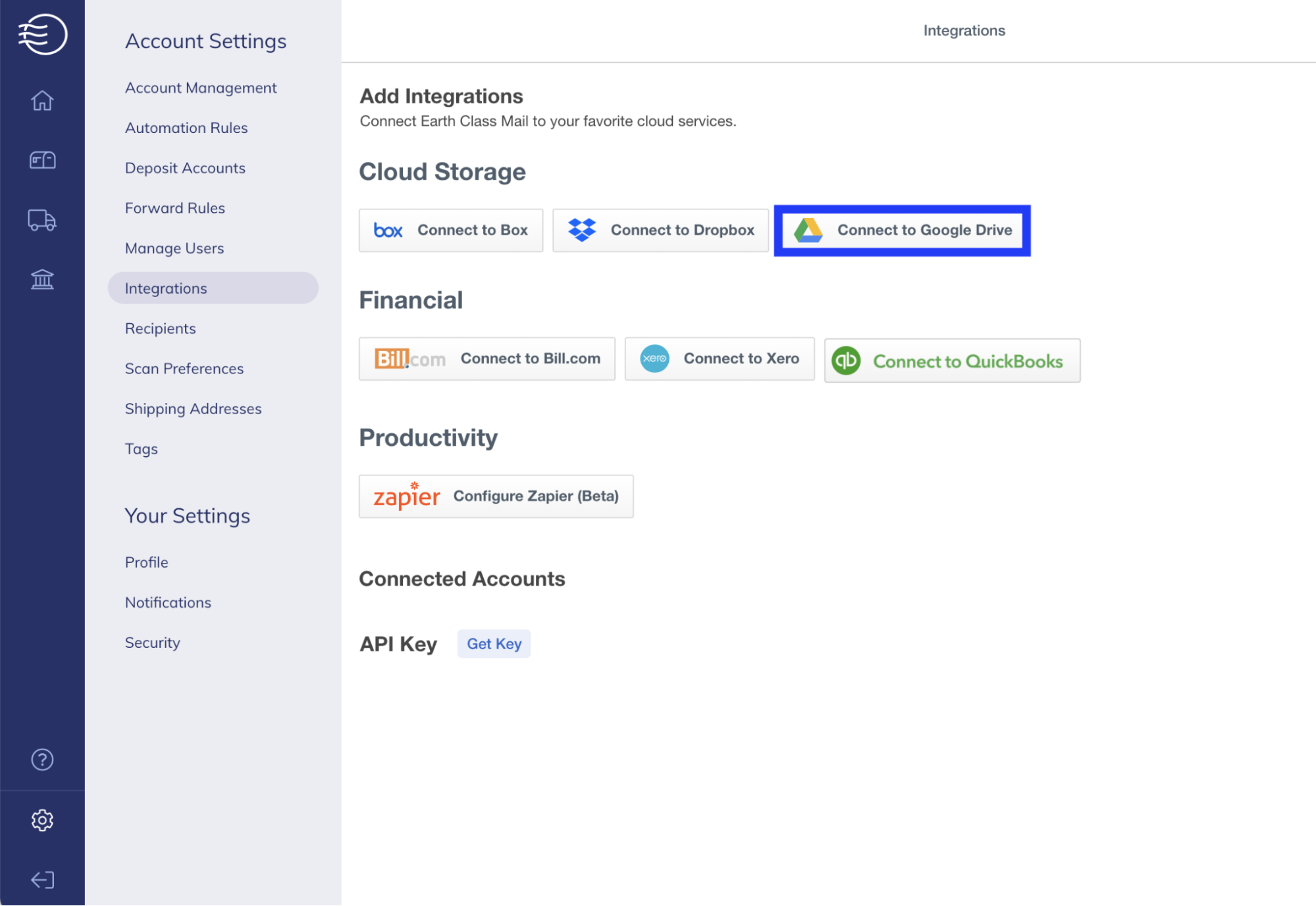 A separate window will appear prompting you to enter your Google login credentials. Your browser may automatically provide them, in which case you'll be automatically brought to Step 4.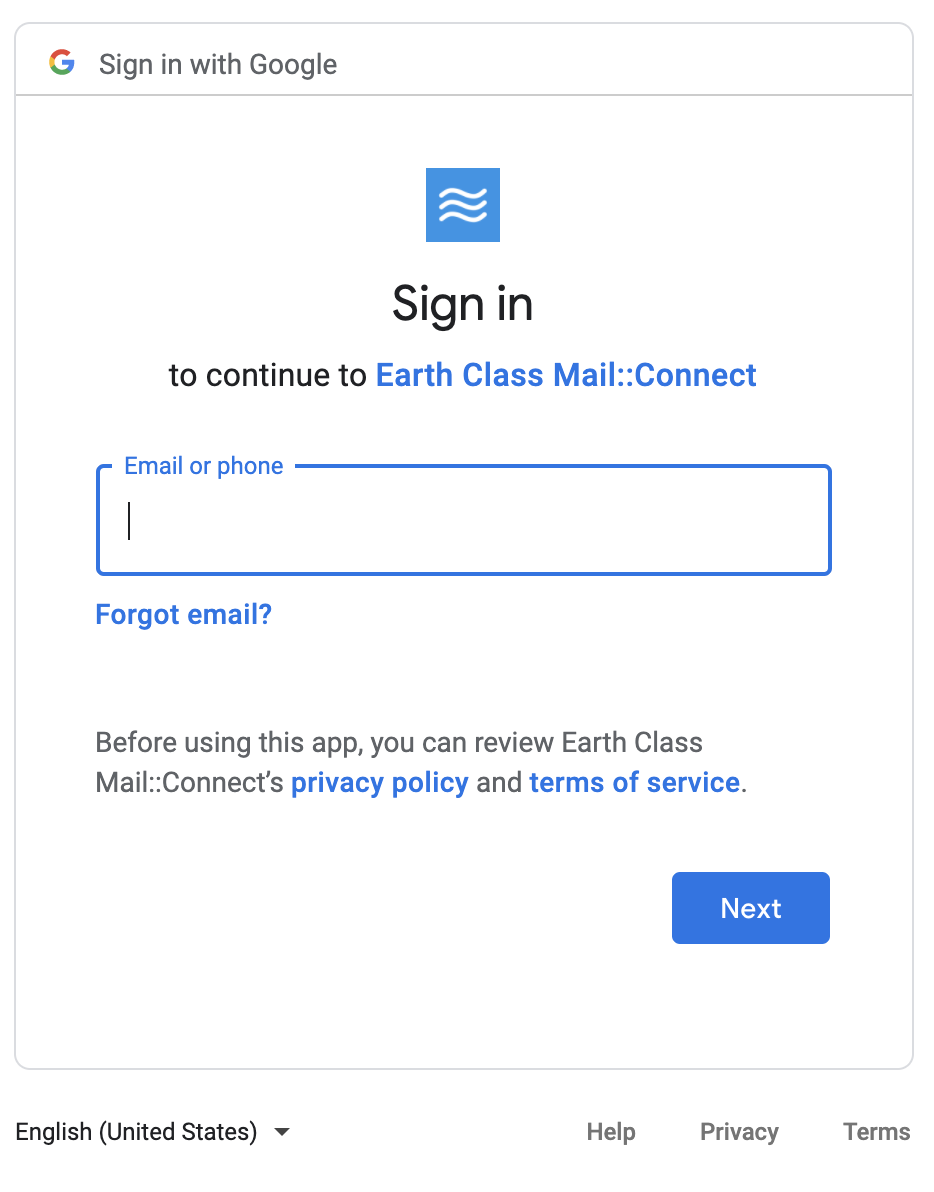 Click "Allow"
Cloud Account Connected! You should now be directed back to the Integrations page. A notification panel will appear to let you know that your Google Drive account is now connected. You should also now see the Google Drive connection displayed underneath "Connected Accounts."
Disconnect Google Drive
Should you ever want to disconnect a Google Drive account, you would do so from this same screen. Under "Connected Accounts" you will see a red button on the right side that says "Disconnect." Select it and your Google Drive account will be disconnected.