We make it easy to keep scans of your most important mail items on your desktop or hard drive by downloading them directly from your Inbox.  
Downloading Scans
Note that you may only download content that's already been scanned and is viewable in your Inbox. Check your item for a camera icon to quickly see whether it has been scanned. 
1. If you are using Earth Class Mail on a desktop computer, select the item you wish to download, then select the Download arrow from the PDF in the Preview Panel. 
2. Another way to download your content scan is to select an item > Click the More menu > select "Download content."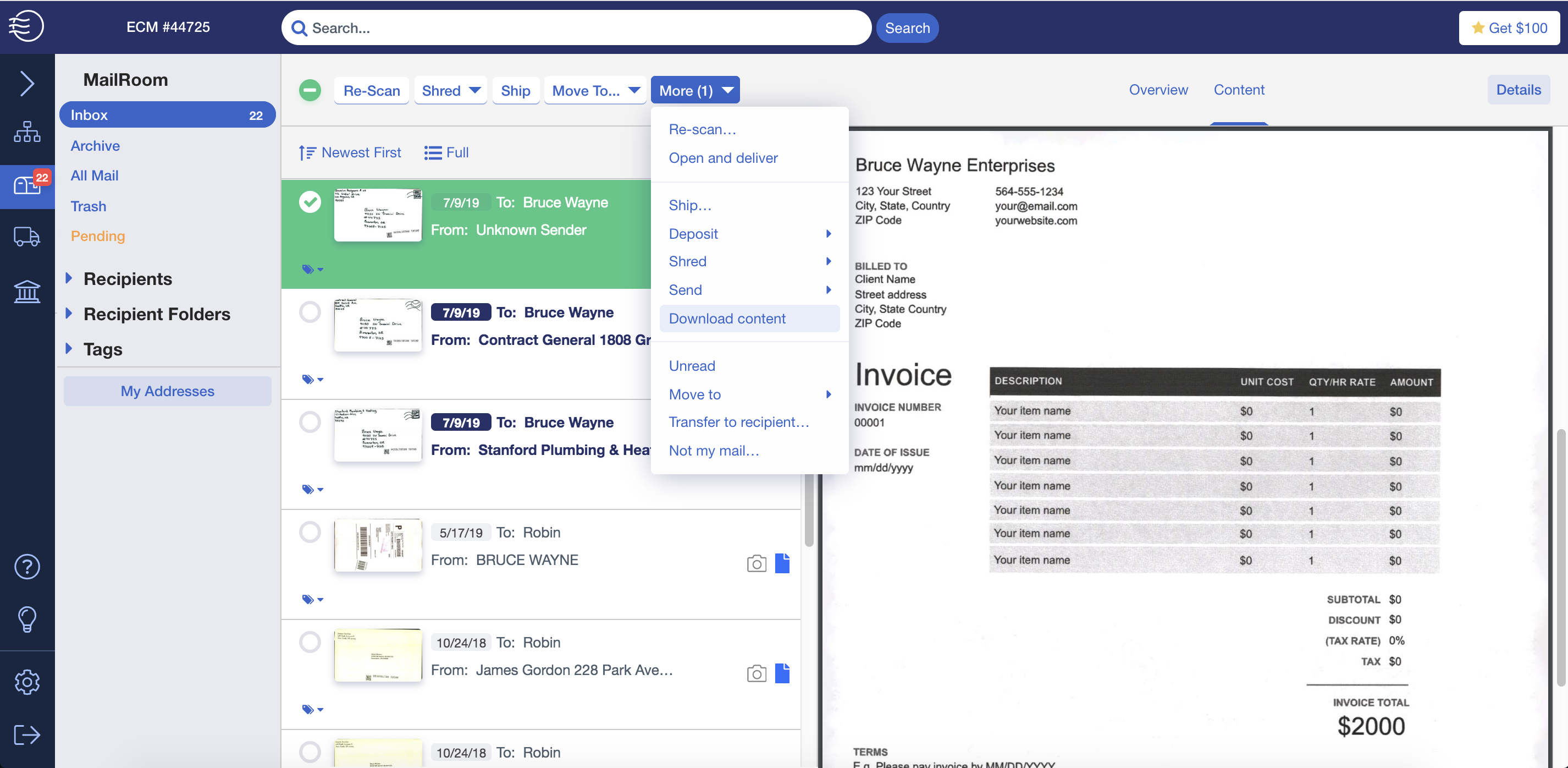 A separate tab will open in your browser. You're able to download the fully-searchable PDF from there, as well as flip the orientation and print it.