Mail items that are being stored beyond their free period (30 days for mail items, 10 days for packages) will display a blue Storage Fee icon.
(PS. From your account, you can hover over any icon on your mail items to read its description.)

You may also view all the mail items accruing fees by selecting the "Storage Fee" tag from the tags list. To learn more about filtering your mailbox with tags, click here.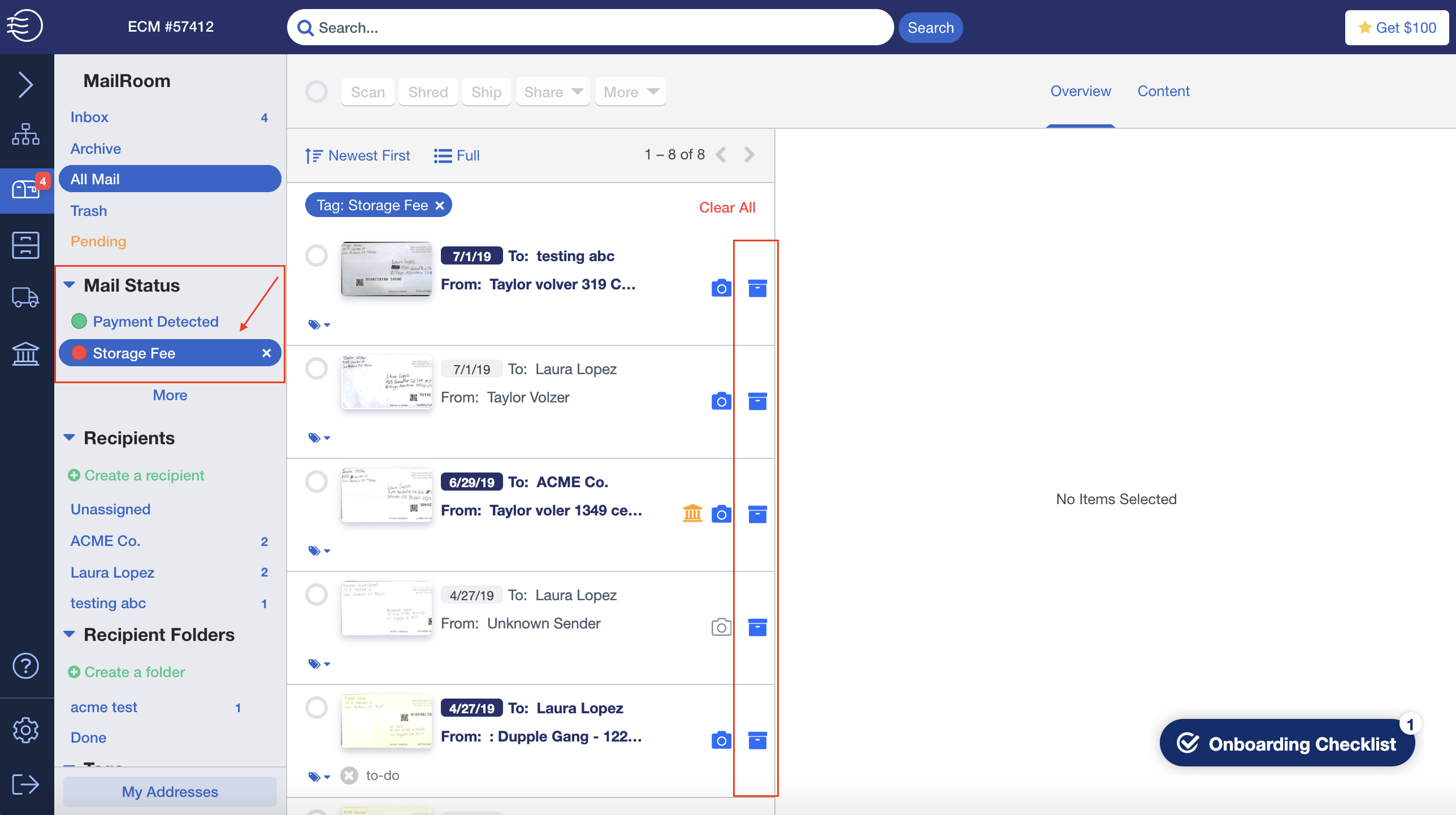 For information on our most up to date monthly storage fees rates, click here.