We make it easy for you to ship or forward mail items around the world directly from your inbox. Simply add a Shipping Address to your account and then place the order through the Actions or Bulk Actions Menu.   
Adding a Shipping Address
1. Menu > Settings > Shipping Addresses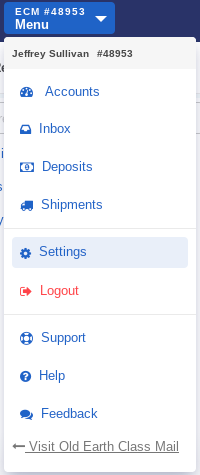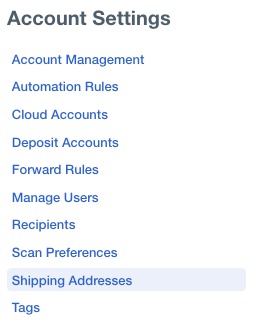 2. Select "Add New" to create a Shipping address.
3. Fill out the information for the address you would like to ship to in the space provided, and click "Create".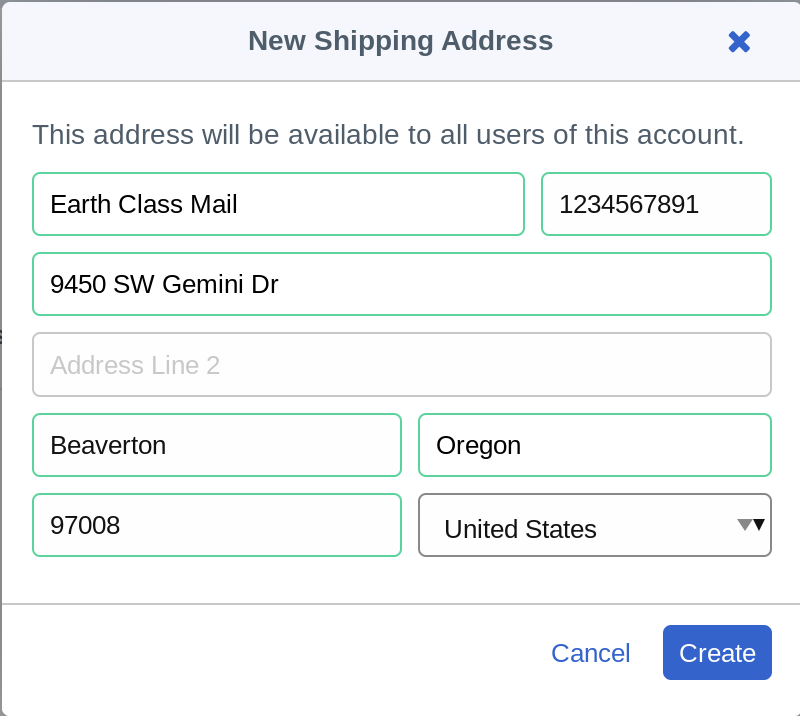 After adding the address, it will be saved so you have the option to select it when shipping a piece of mail.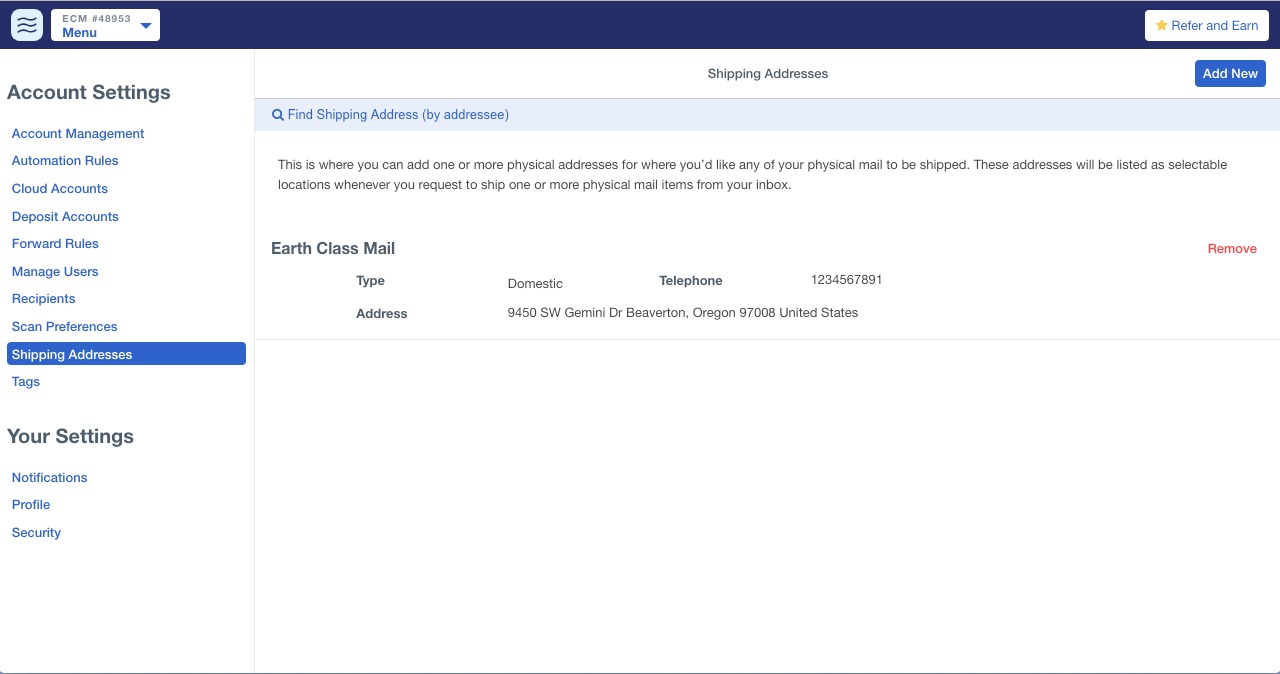 Shipping a Piece of Mail
1. Select a piece of mail > Click the "Actions" menu on the preview panel > Click "Ship"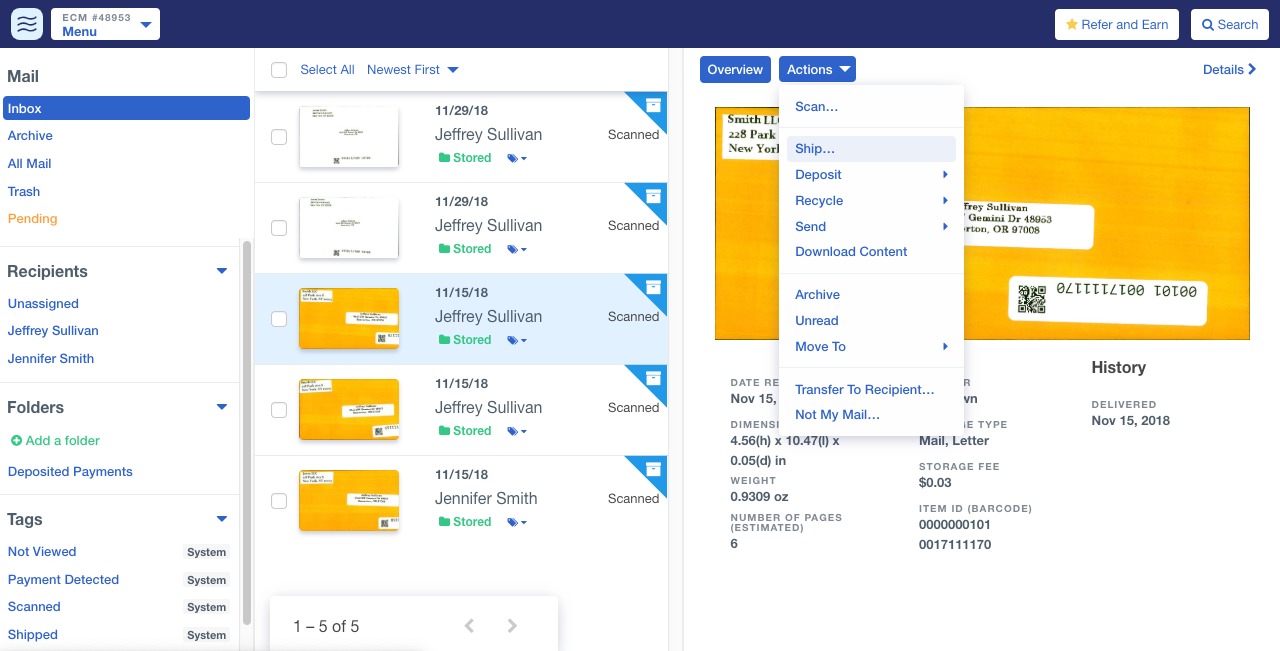 2. Select an address to receive the shipment, or add a new one from the window. Choose to include "Shipping Insurance" and whether or not you want to require a "Signature on Delivery" before hitting "Continue."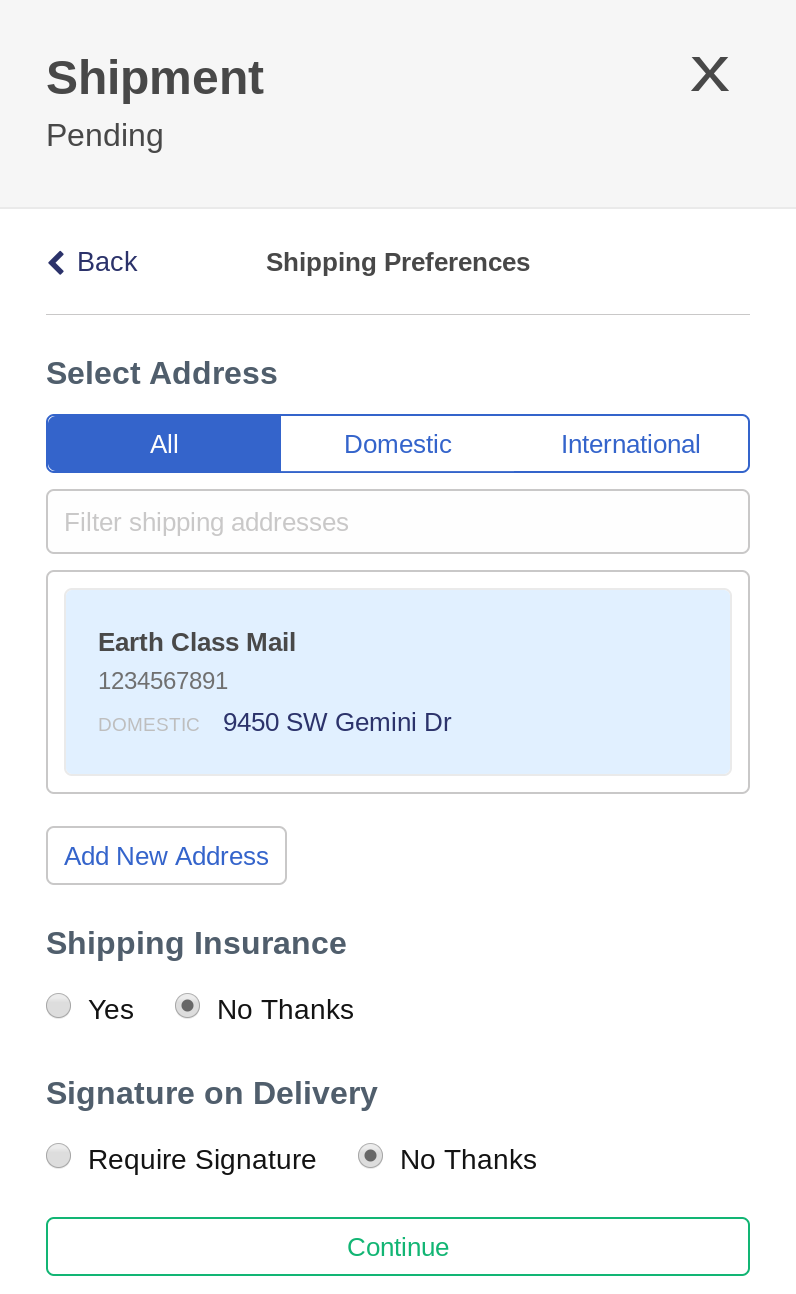 3. Select your carrier, rate, and your date to ship.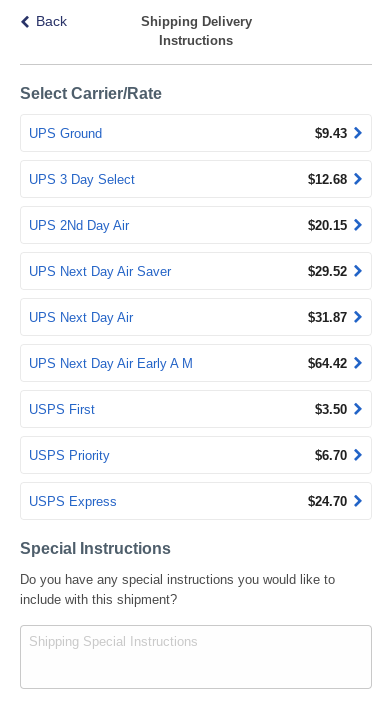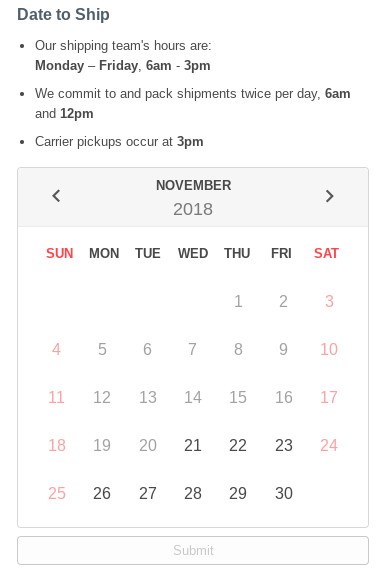 4. Hit "Submit" to finalize your shipment!
Viewing and Cancelling the Request
Once we've received the request, an orange icon will appear with mail items that are set to ship.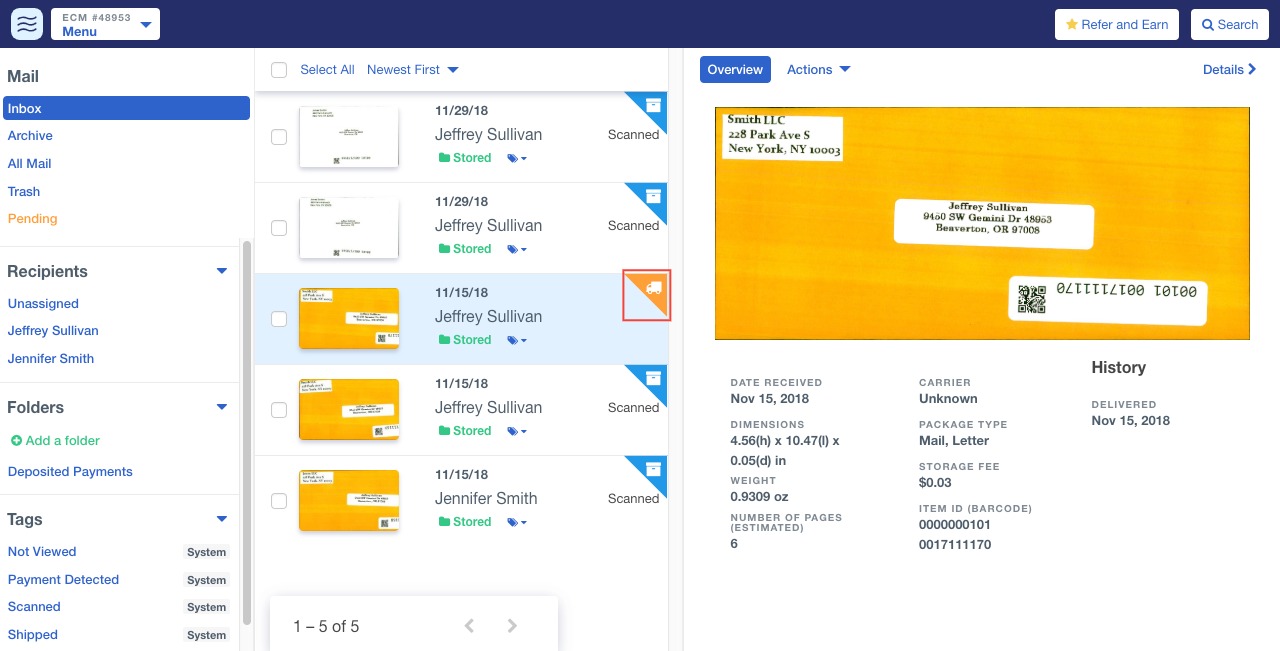 If you want to cancel the request, simply click the orange icon > click the X to Cancel Shipment before its scheduled delivery date.
To view the status of your request, select the mail item's "Details." (You can also cancel the request by selecting "Cancel" here.)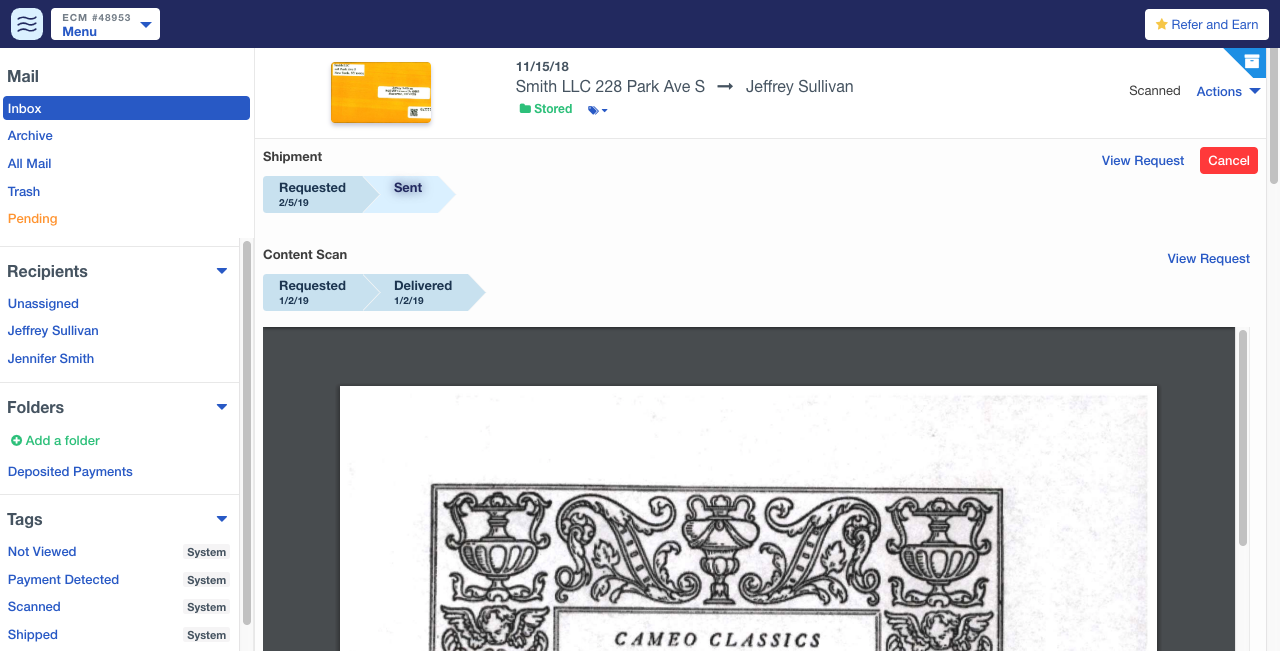 Shipping Multiple Mail Items (Bulk Shipping) 
You can also ship multiple mail items at once. Simply click the box next to a piece of mail, and once you've selected all the items you want to ship, click the "Bulk Actions" menu and "Ship."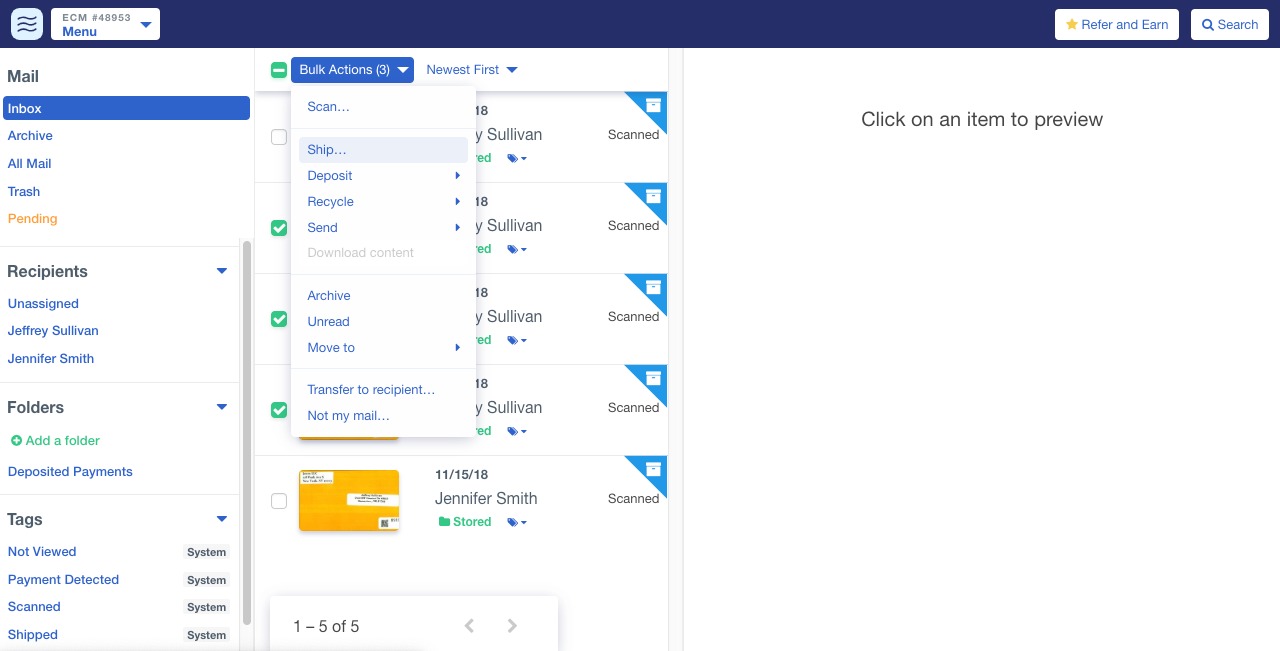 Related
Read additional information on Earth Class Mail's Shipping.