You can easily view items that are being stored in our facilities for free by looking for a Paper on Hand icon. This signifies that an item is not yet incurring fees.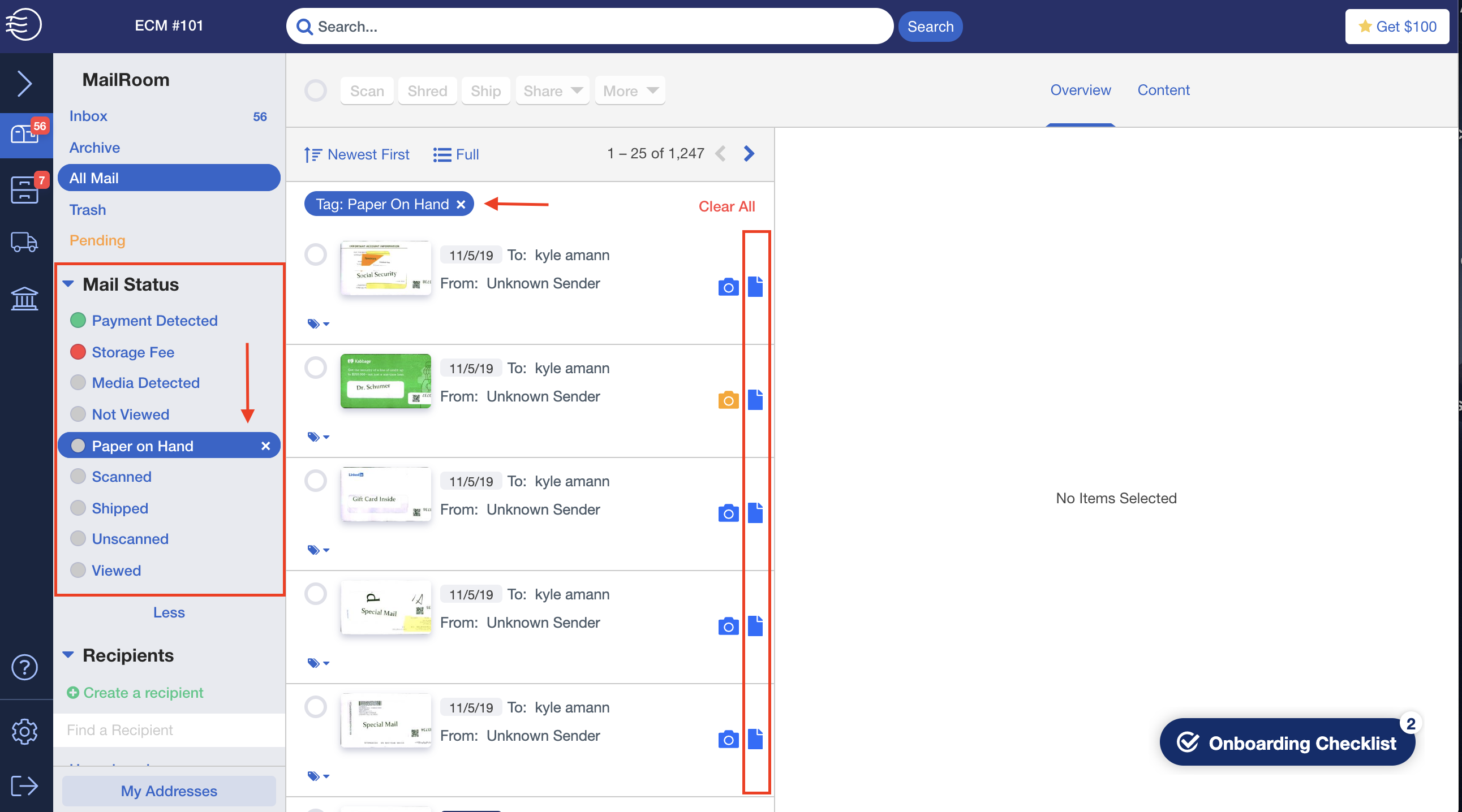 You can reduce or prevent storage fees by shipping or shredding any documents, letters, and/or packages that you do not wish to store in our facility. Remember, a Paper on Hand or a Storage Fee icon means that your mail item is still in our facilities.
Please note that moving a piece of mail to your Archive will not shred its physical copy or permanently remove the scan from your mailbox. When a piece of mail is moved to Archive, it becomes viewable only from the Archive view. To learn more about archiving mail items, click here.