Auto Shred is a rule we recommend setting up so that you can avoid storage fees. We recommend that you set it up as a separate rule from Auto-Scan, just in case you have other rules set up, such as Auto-Deposit. This gives your other rules a chance to work their magic before your items are shredded. If you ever notice that an item comes into your account that you don't want shredded, don't worry! All shred requests are completed 7-days after the request, to give you ample time to cancel a request.
Set Up Your Auto-Shred Rule
1. When logged into your account, click the Support icon on the bottom left of the interface.
Once you are in your account settings, select "Automation rules".
2. Select the "Add New" button. (Any existing rules you have configured on your account, like Auto-Scan, will be displayed on this page.)
Start creating your rule by giving it a description or name, like "Auto-Shred." Next, select the recipient you want the rule to apply for. Only mail that's addressed to the specific recipient will be affected. Click next after filling in each of the spaces.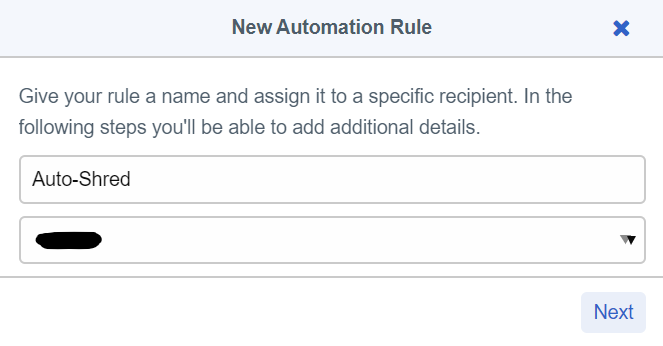 3. Select "An item's contents have been scanned" as the triggering event > click Next.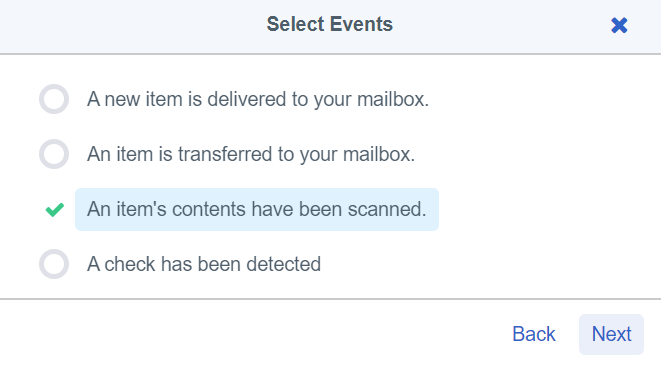 4. Select "Shred" as the triggered action > click Next.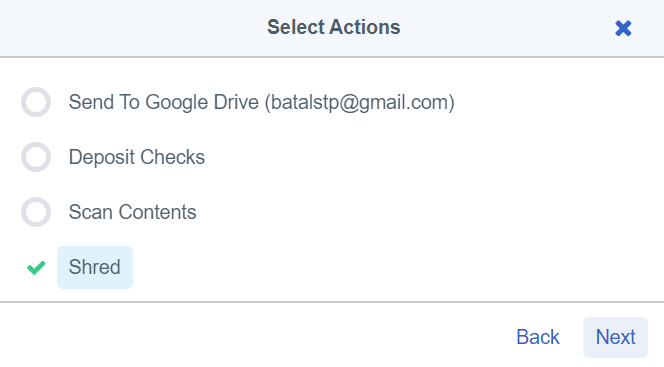 5. Since there's nothing else for the rule to figure out, select Next.

6. Select "Include all items" so that you don't incur any fees. We'll avoid checks in the next screen. > Click Next.
7. Select "Exclude items that meet all these conditions" and "Have one or more checks" so that we avoid shredding your checks > Click Next.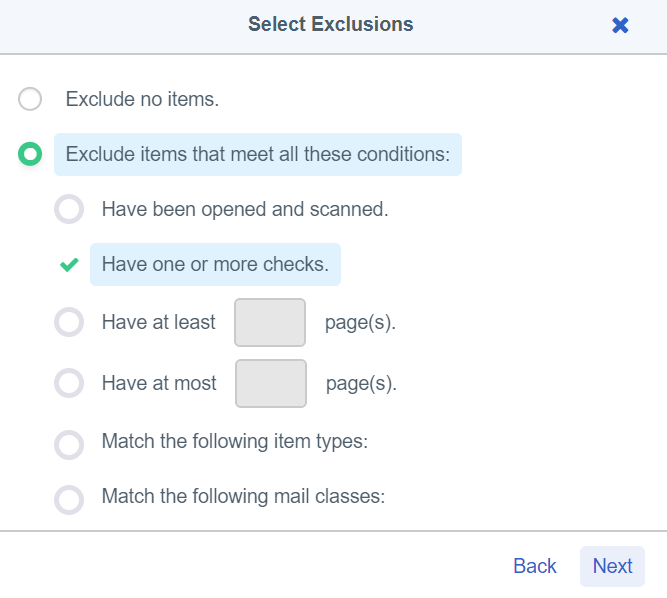 8. Review your rule and select Create Rule.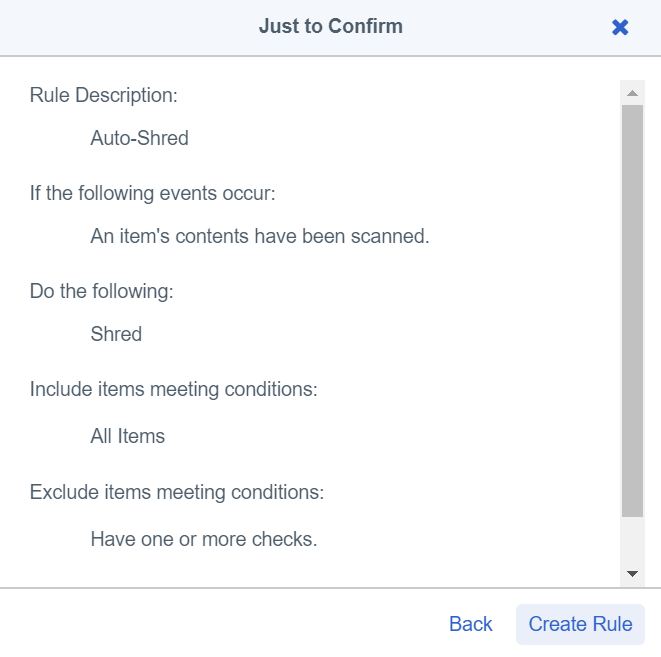 9. Check whether your existing Auto-Scan rule is set to Shred after it's finished. If it is, we want to correct that to prevent your checks from being shredded! Find your Auto-Scan rule. If the post content scan action is set to shred, then we will edit your rule: proceed to Step 10. If it's set to re-envelope and store, then skip ahead to Step 11.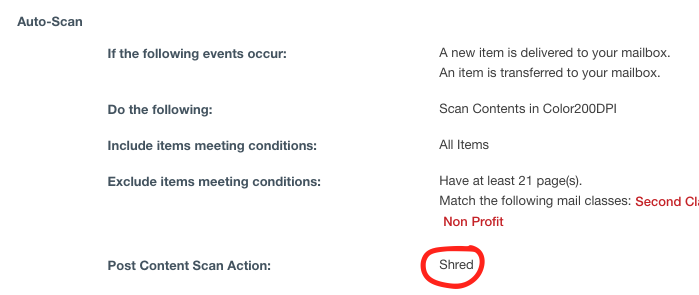 10. Let's edit your Auto-Scan Rule so that it doesn't shred anything on its own. We don't need it to do that since we just created an Auto-Shred rule! Select the three dots next to the rule, and then select "Edit".

You'll be presented with the various options of your existing Auto Scan rule. Go ahead and select Next, as we want this to stay the same.
Keep pressing Next until you arrive at the Configure Actions step. Here, you'll select Re-envelope and store. Leave the "Scan Type" as it was before, unless you wish to change it.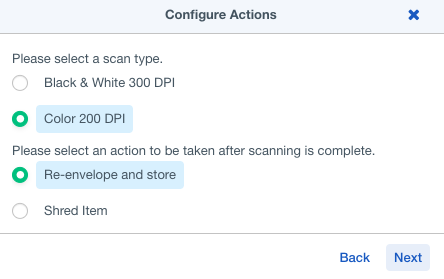 Select Next until you arrive at the final screen, where you can review your rule. It should be the same as before, but with the Post Content Scan action set to "Re-envelope and store". Select Create Rule.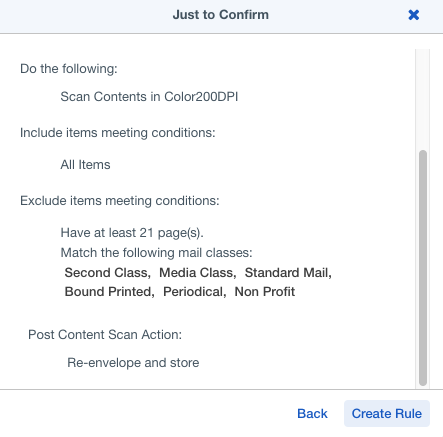 You're finished! Your new Auto-Shred rule is now enabled and will be shown on your Automation Rules page. 🎉

Cancelling Shred Requests
If you notice that something comes into your account, such as a letter or parcel that you wish to ship to yourself, then you can easily make sure it isn't shredded. As long as the request has not finished, you can just cancel it. Remember, a pending request is orange.
1. Select the item you don't want to shred.

2. Select "Overview" in the pane above your item's contents.

3. Select "Cancel Shred".

4. You're finished! Your item will no longer be shredded. 🎉
Related