The worst part about accepting checks is the wait and effort before they become actual funds in your account. CheckStream automates your receivables process, improves cash flow, and makes recording transactions to your accounting software a breeze.
We've reworked the lockbox from the inside out.
🚫 No credit check required. Whether you're at day 1 or year 10, CheckStream is for you.
💲 No deposit limits. Deposit any amount, as often as you need. No per-check limits.
🔓 No vendor lock-in. Deposit to multiple banks and multiple accounts, switch anytime.
🧩 QuickBooks Online & Xero integration. Easily record transactions, with PDF attachments, directly to your accounting system.

How it Works.
Once we receive and scan your mail, we will notify you via email if we detect a check in the envelope. With one click you'll be able to deposit it into any domestic bank account without limits on the amounts or number of checks. Don't want to do it manually - we can set up a rule to automatically deposit all checks we detect into bank account of your choosing. And it doesn't stop there. After checks are deposited, you can seamlessly record them as payments through our native integrations with QuickBooks or Xero.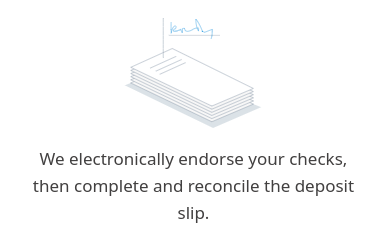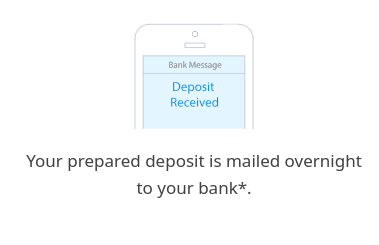 How to start
Getting started with CheckStream is easy, look out for "Payment Detected" email from us, or

icon on mail items in the app. Then click More -> Deposit.