Set Up Your Xero + Earth Class Mail Connection: 
Step 1) Log into the Earth Class Mail customer portal.

Step 2) Click on the "Menu" button and select "Settings."

Step 3) From the "Settings" page, click on "Cloud Accounts" and then click on the "Xero(Beta)" Icon to connect.

Step 4) A new window will open prompting you to enter your Xero account information.
Step 5) After entering your email address and password, a prompt will appear requesting you to "Allow access". If you have multiple organizations a drop-down menu will require you to choose the one you wish to connect to your Earth Class Mail account. Click on "allow access" to proceed.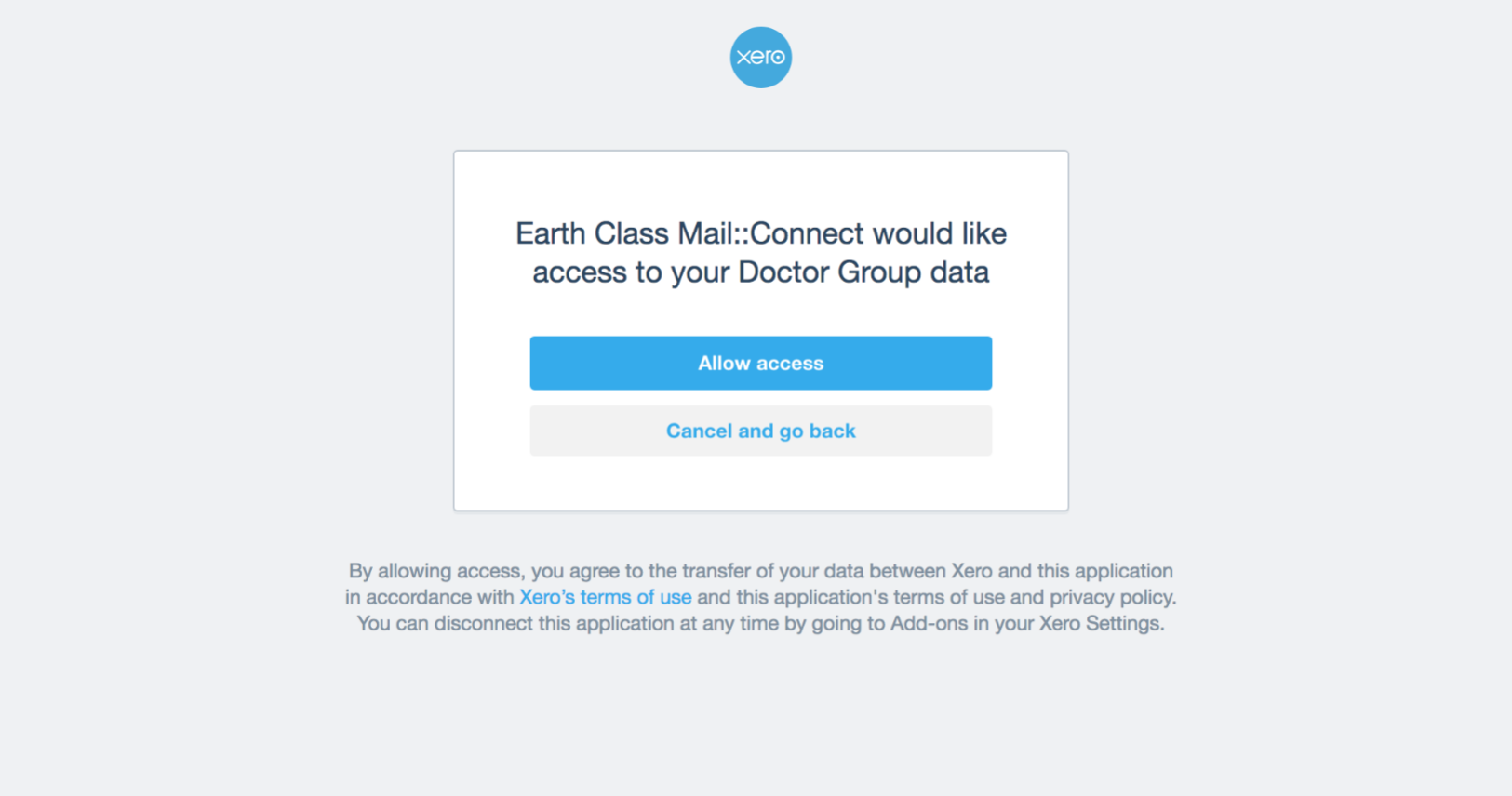 You will be redirected to the Earth Class Mail interface and see a confirmation that the connection was successful.  
Step 6) You should now see the Xero(beta) connection listed in the cloud accounts section with an optional "Disconnect" button.

Step 7) Click on the Menu drop-down and select "Inbox" to return to the mail list view, and you're ready to record a payment in Xero!
Record Payment for a Xero Invoice via Earth Class Mail:
1) Select an item with a deposited check. You can find deposited checks by selecting the 'Payment Detected' tag or by searching for a check number, item number or keyword in the search bar. Click the selected item's "view details" button.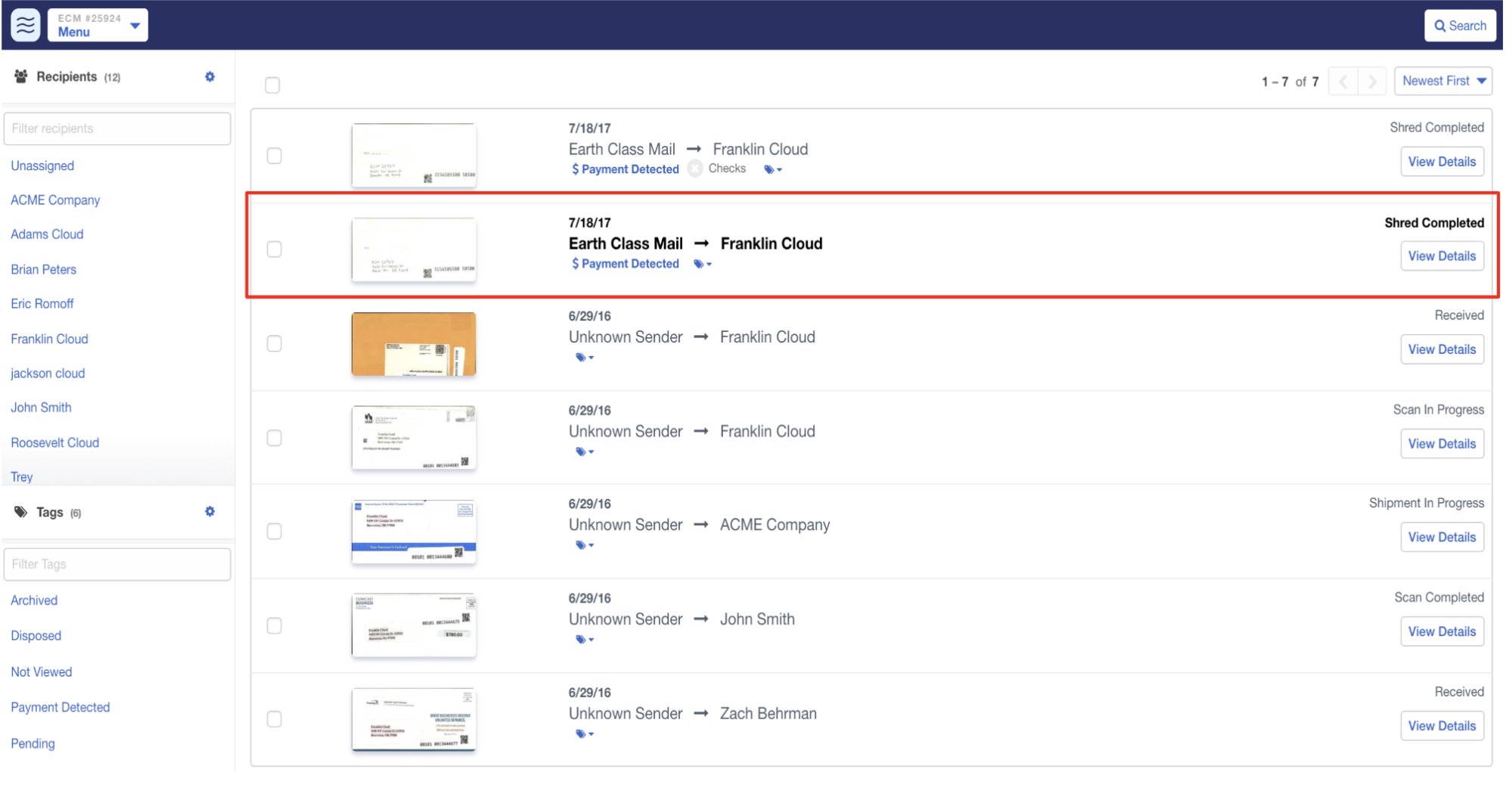 2) Click the "Record Payment" button to open a tab that prompts you to choose a provider for recording the payment.

3) Click on the Xero (Beta) icon.

4) Search for a customer to assign the payment to by inputting the customer name and hitting the enter key. We'll show you a list of matching customers; click on the customer name to apply payment from the list of results.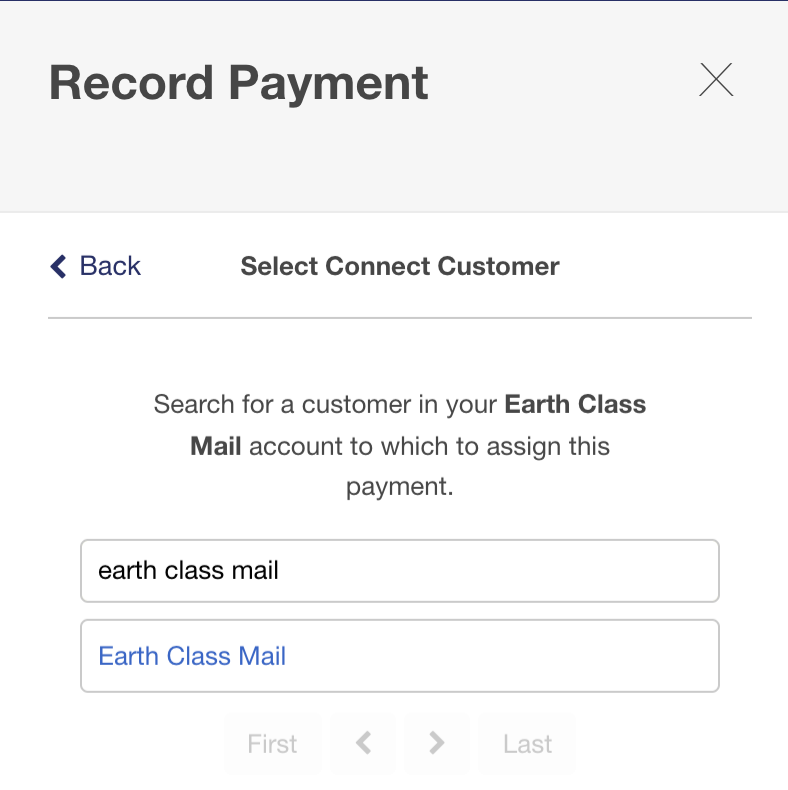 5) You can search by a specific invoice number, or leave the search field blank and hit 'Enter' to view a list of invoices. Select the invoice you wish to apply payment towards. We will show you a list of available bank deposit accounts. Click to select a bank account to attach the payment to.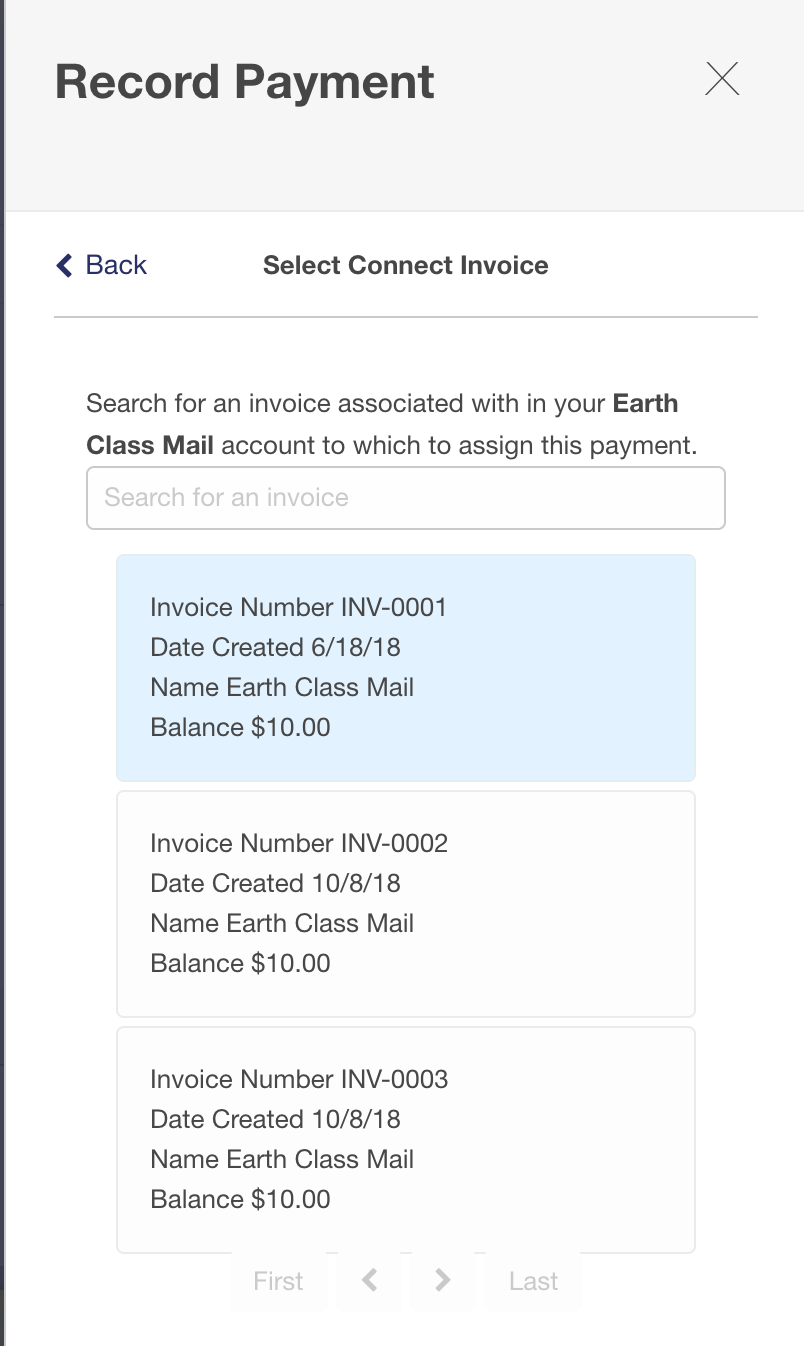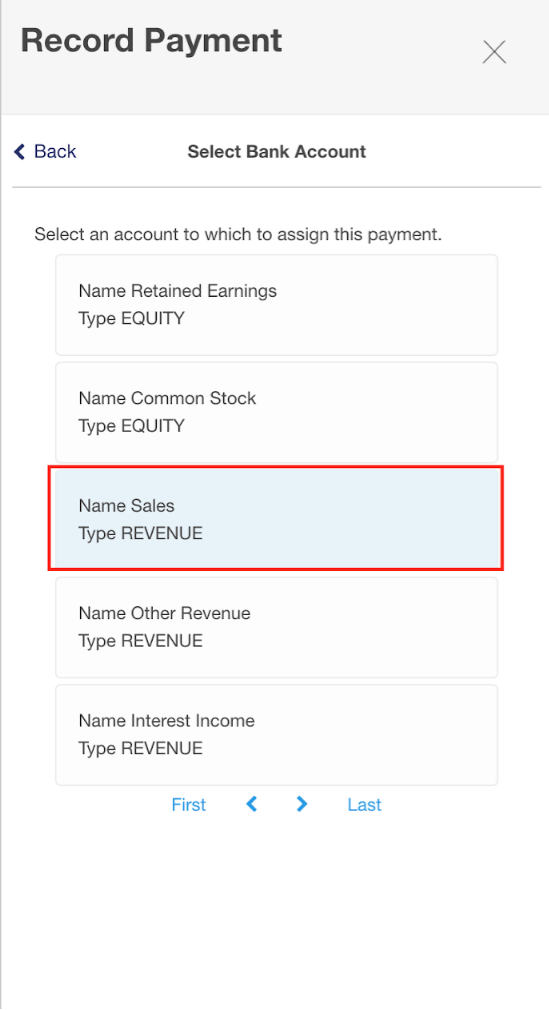 6) A confirmation page will appear. Click "Record Payment" to complete the process. 
A message will appear confirming the payment was recorded successfully.

7) Your payment will be reflected in Xero under the Paid tab.