This article explains the difference between recipients and aliases and will walk you through the steps to managing them in the Settings view.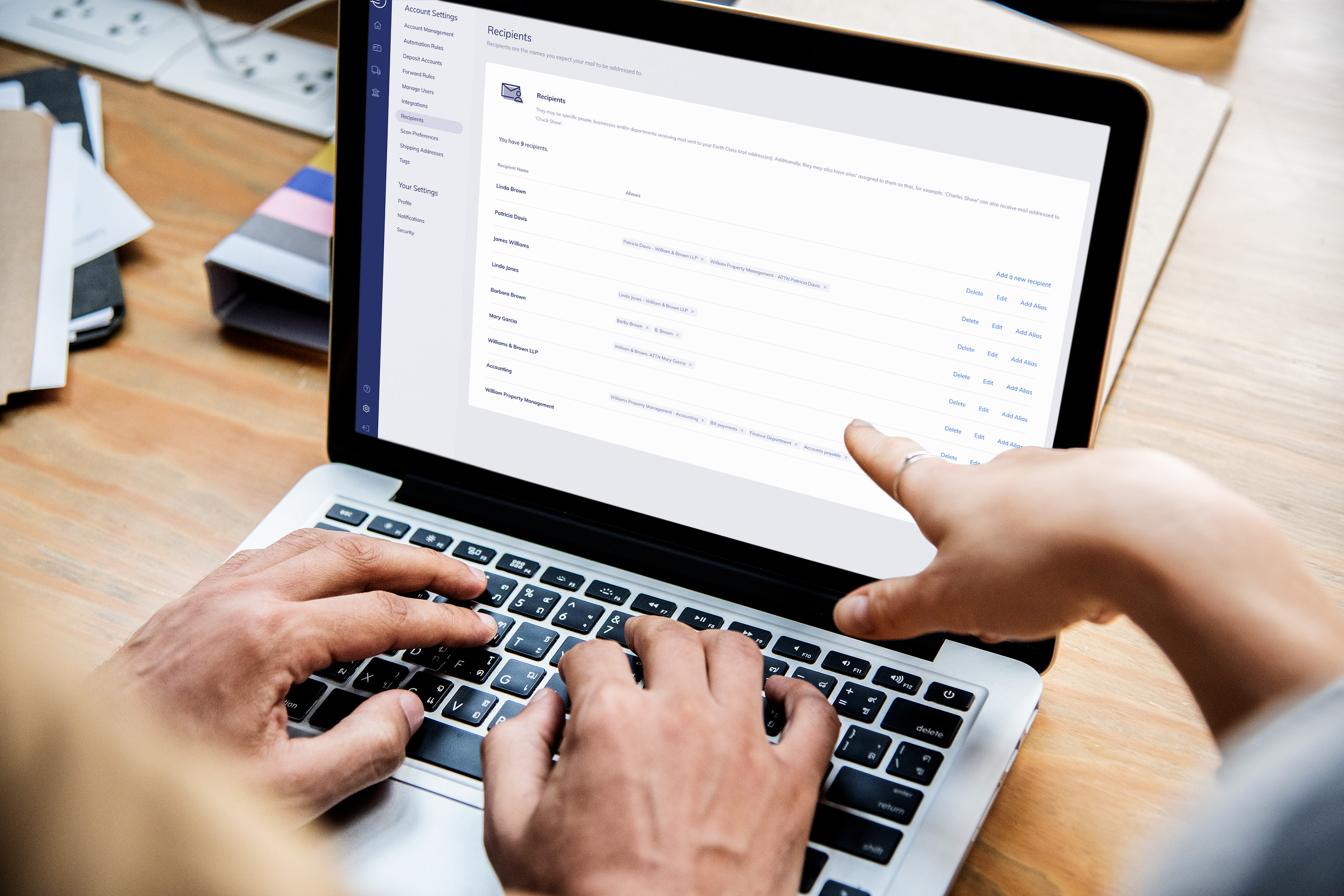 Recipients are the names you expect your mail to be addressed to alongside your Earth Class Mail address and number. They may be specific people, businesses, and/or departments receiving mail in your account.


Aliases

may be created for your Recipients in order to assign mail that's addressed to the Recipient with a nickname or alternate name. For example, an alias for Jonathan Smith would be "John Smith" or an alias for Zachary Jones might be "Zach Jones".

Please note: Items addressed to your account without a corresponding Recipient name will be delivered to your Inbox unassigned. Mailbox automation rules do not apply to unassigned pieces of mail, which will result in the need to request actions manually.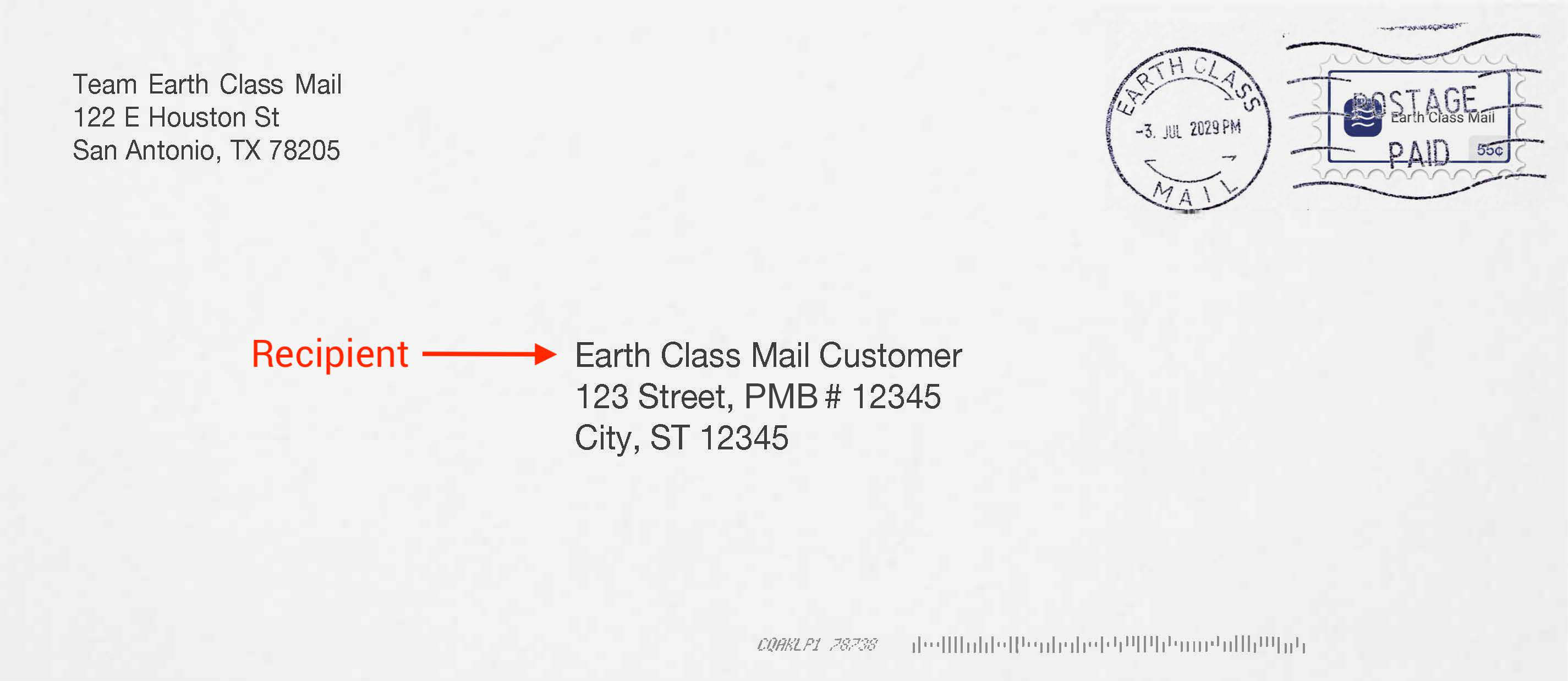 How to add and manage your recipients

From the sidebar, navigate to:
Settings > Recipients > Click "Add a new recipient"
> Enter the Recipient name and then click "Add" to save.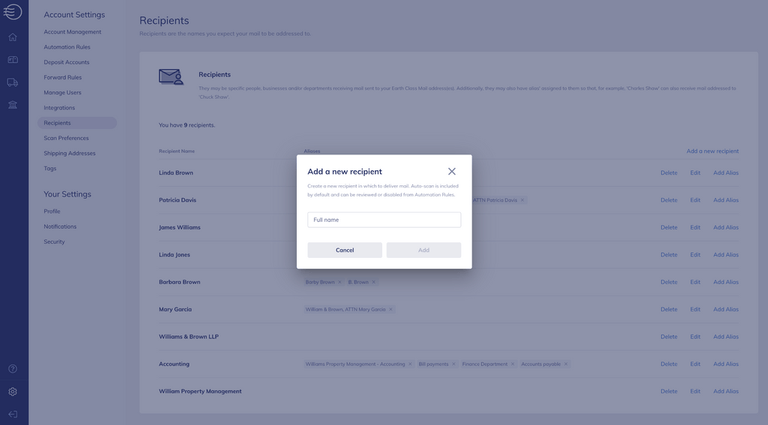 Edit an existing recipient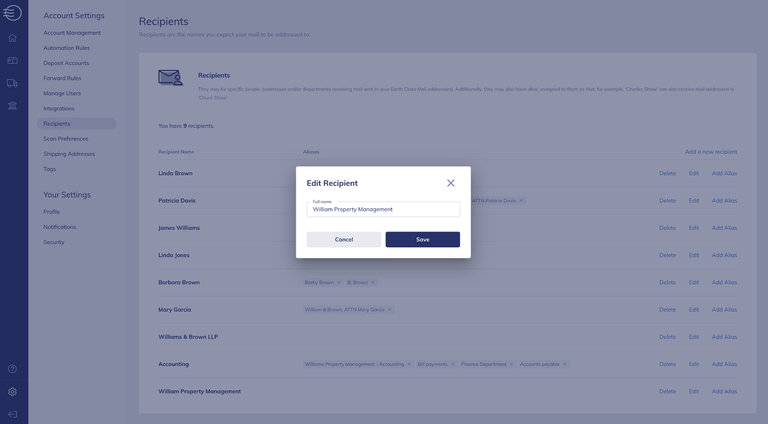 Delete an existing recipient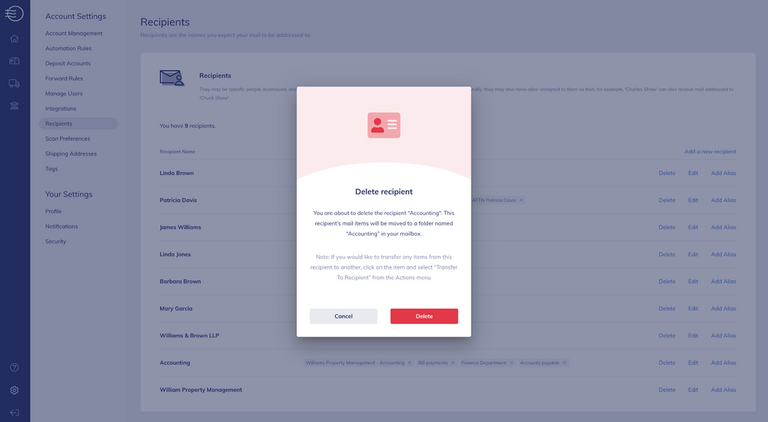 How to add and manage your recipients' aliases
Some of your senders may know you or your business by a familiar nickname. That's why we offer the option to add aliases. This ensures that mail addressed to you by a nickname will still be filed under your Recipient's name.

To add an alias, or nickname, to a Recipient, simply select the "Add Alias" button. Type in the alias and click the "Add" button.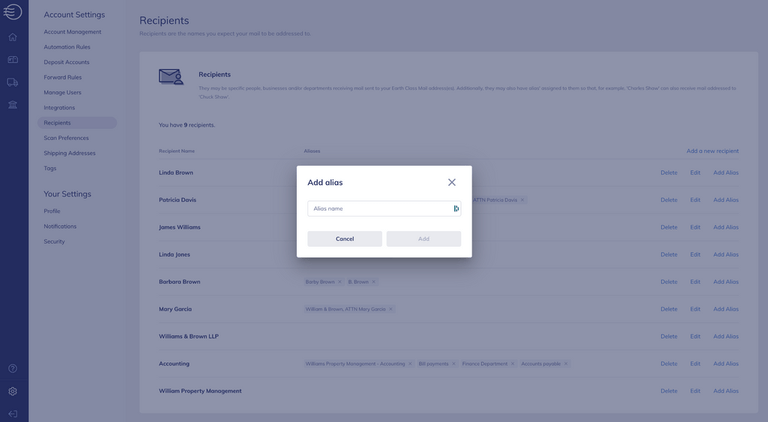 Delete an existing alias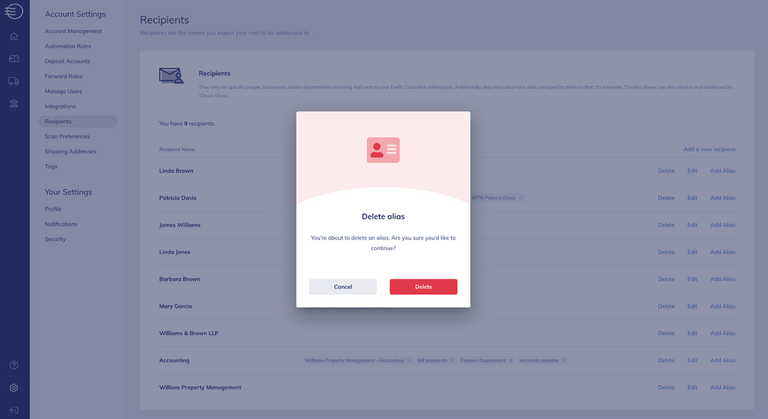 That's a Wrap!
How to reach us:


Customer support team via email: support@earthclassmail.com.
Or call us at (210) 802-5211, Option 1, between 8:00 AM - 5 PM CST.

Customer feedback channel
At Earth Class Mail, we take your customer satisfaction seriously. Each week we analyze customer feedback and work towards creating the best possible experience for you.


🙋 Have feedback for us? Please reach out: customervoice@earthclassmail.com.