**CheckStream currently exists in our beta user interface at http://beta.earthclassmail.com**
To add a deposit account in CheckStream you will click the gear icon in the upper left hand corner and navigate to Settings>Check Deposit Accounts.
You will add your account number and the 9 digit routing number (see below for where you can find these on a check).
You will also need to identify if it is a Checking or Savings account and list the contact information your bank has on file with the account.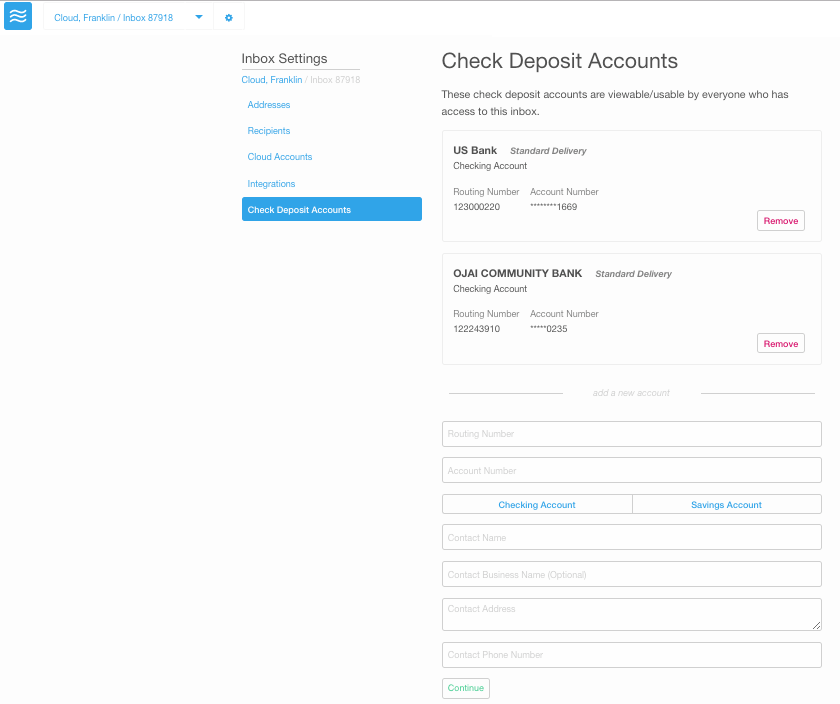 Find your account number and routing number